Vodafone Business Lounge at the Ricoh Arena
As JPC were already working with Vodafone on their Colao Customer Experience Centre in Newbury, JPC were appointed to create an experience in the Vodafone Business Lounge at the Ricoh Arena in Coventry. The Vodafone Business Lounge would be situated in an existing, rather dated meeting room so Vodafone needed it transformed into a state of the art innovation hub to give businesses in the West Midlands access to digital expertise and an opportunity to experience the latest game-changing technologies as part of their exciting new Wasps sponsorship deal at the stadium.
It was key therefore that our design would create a permanent showcase for Vodafone, but also cater for multiple other use-cases; a hospitality space for sports events, a networking and presentation space during key conferences and events both for Vodafone and other businesses. This meant the Vodafone Business Lounge needed to be flexible, adaptable, innovative but equally secure so when non-Vodafone guests were in the space, all Vodafone technologies and demonstrations would be safe.
JPC approached the space in the way we approach all experiential projects; by focusing on the customer journey and experience. We wanted to create a versatile space, that although constrained to one room, would create distinct zones for the customer and deliver a first hand experience of Vodafone technologies such as 5G, the Internet of Things (IoT) and high-speed fibre.
The finished design includes demonstration areas, flexible meeting space that can be dialled up or down according to meeting size, and fun, interactive areas where customers can get involved and 'play' with the technologies to experience outcomes first hand. To maximise the space we created a discreet cubby hole solution to house demonstration kit and fitted a large video screen for dramatic impact. Bespoke podiums were designed to hold a 5G 'drop goal' VR experience and a batak game provides a fun breakout for guests, while also highlighting the speed of 5G through tangible interaction. The original brick entrance wall was removed and replaced with a frosted glass entrance – bringing light and impact into the space and creating vibrant branding that ties the different zones together whilst paying homage to the stadium itself.
Multiple screens in the different areas, along with a large collaboration board and presentation screen allow Vodafone to brand the space according to their customer. This flexibility was key to creating a cohesive environment and a space that Vodafone can ultimately control and adapt to create a personalised customer experience.
Working to a tight 4 week timescale, the Vodafone Business Lounge was completed in time for the official launch in October where guests including customers, Coventry councillors, Vodafone staff and James Haskell, former England rugby player, were able to try some of the demos on display. Despite it being a complex space, the Vodafone Business Lounge achieves the balance of showcasing Vodafone demonstrations, whilst also providing a functioning meeting space for customers with the added benefit of some great hospitality perks for customers who attend on game day!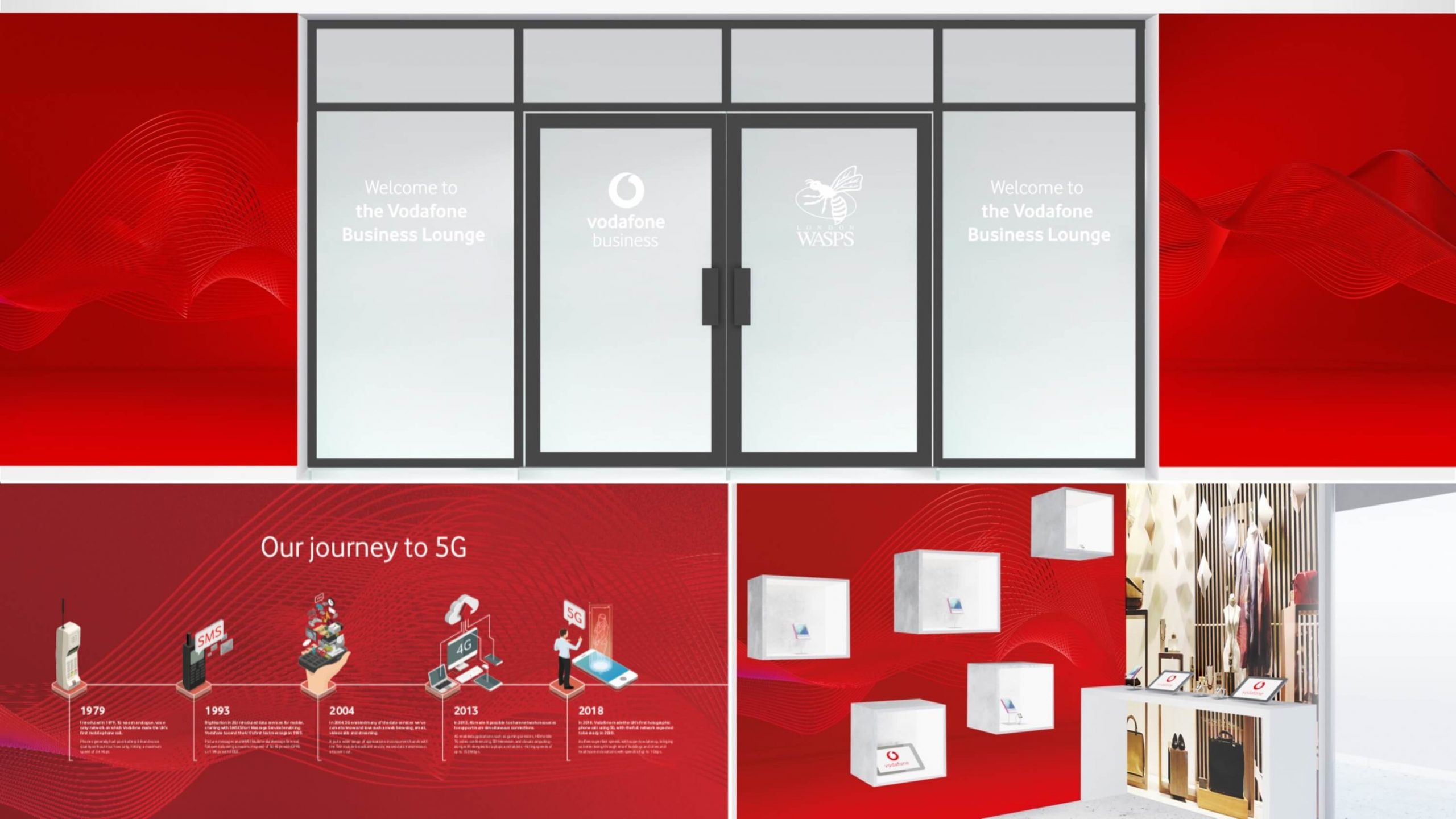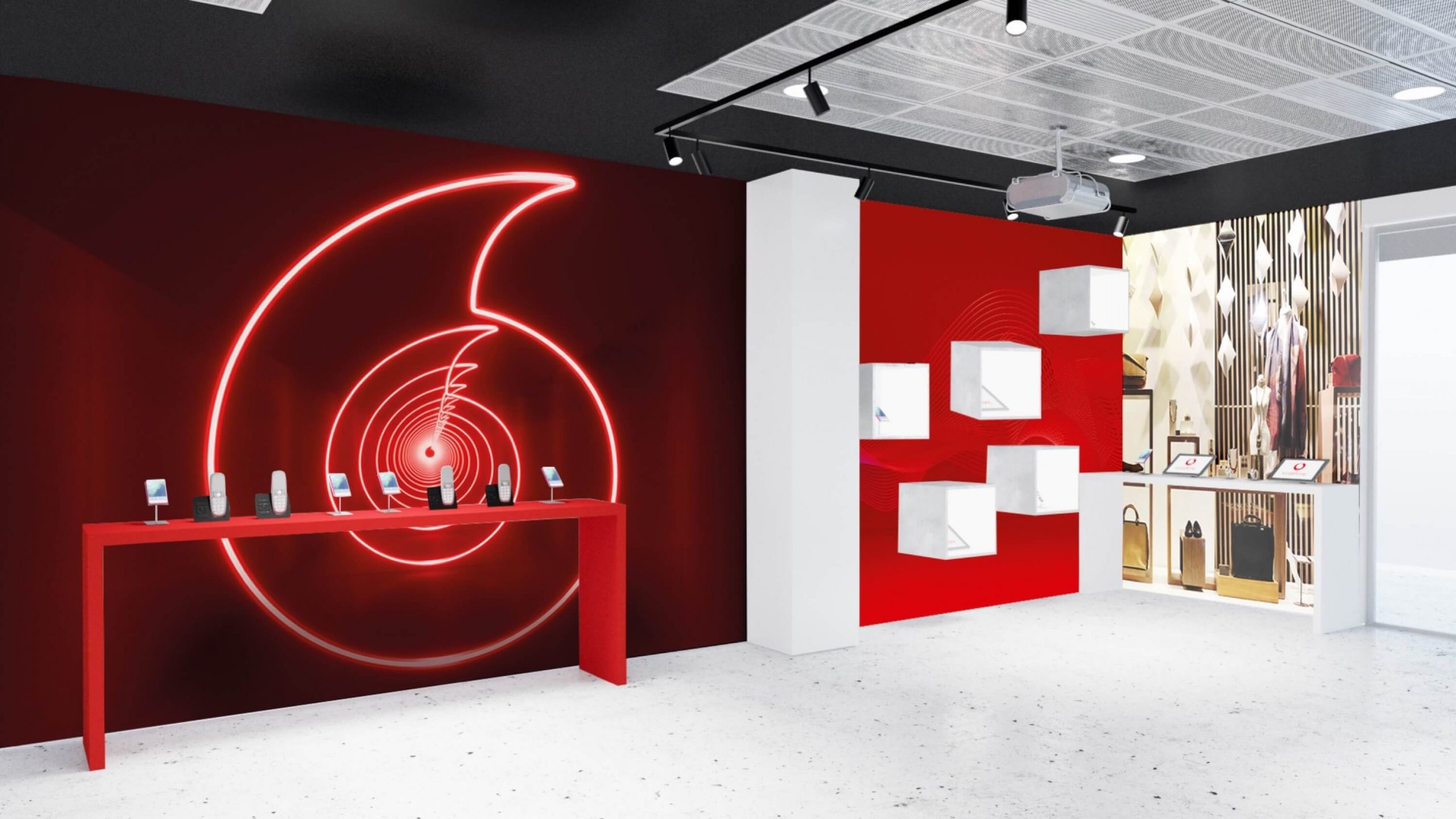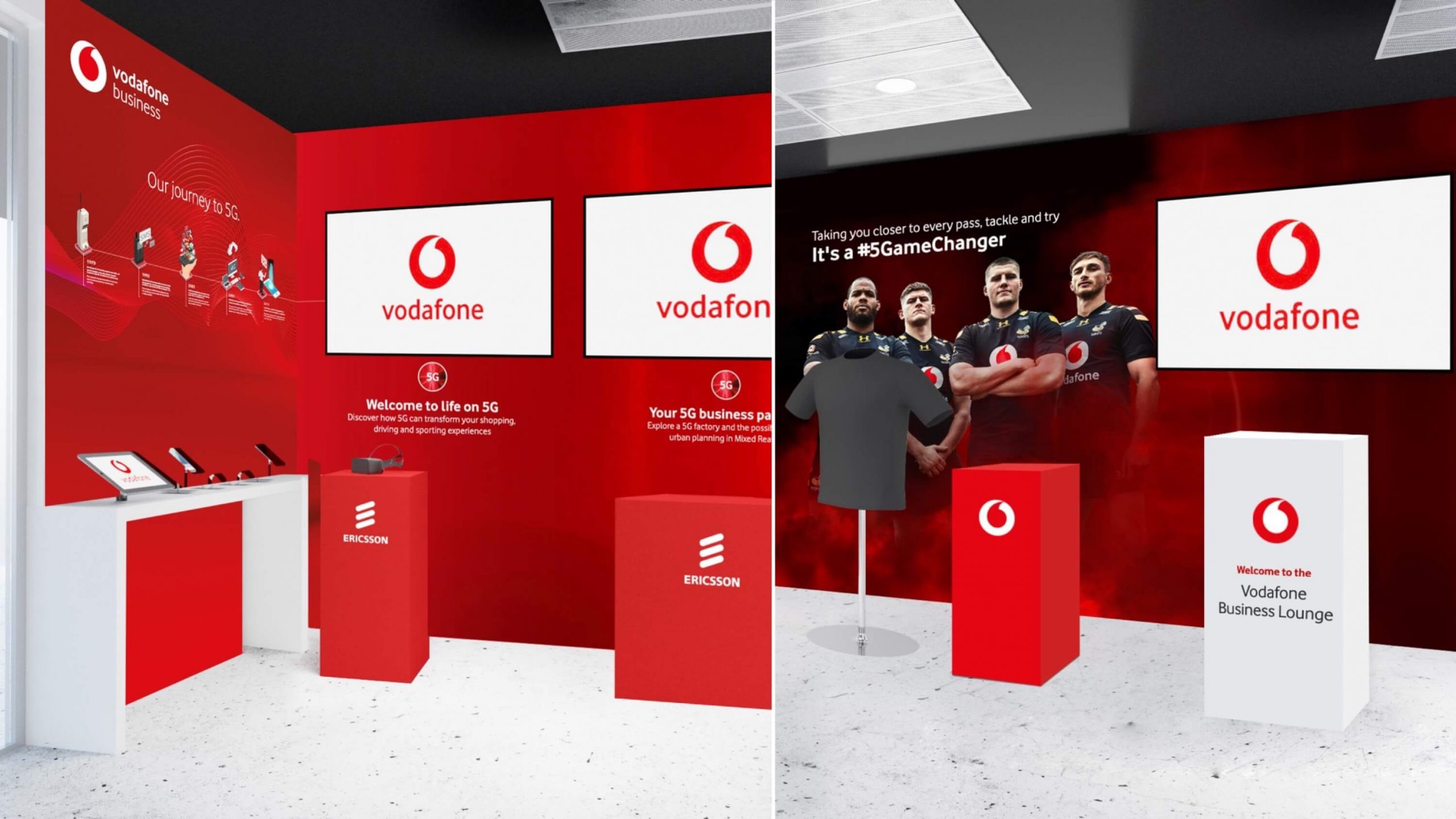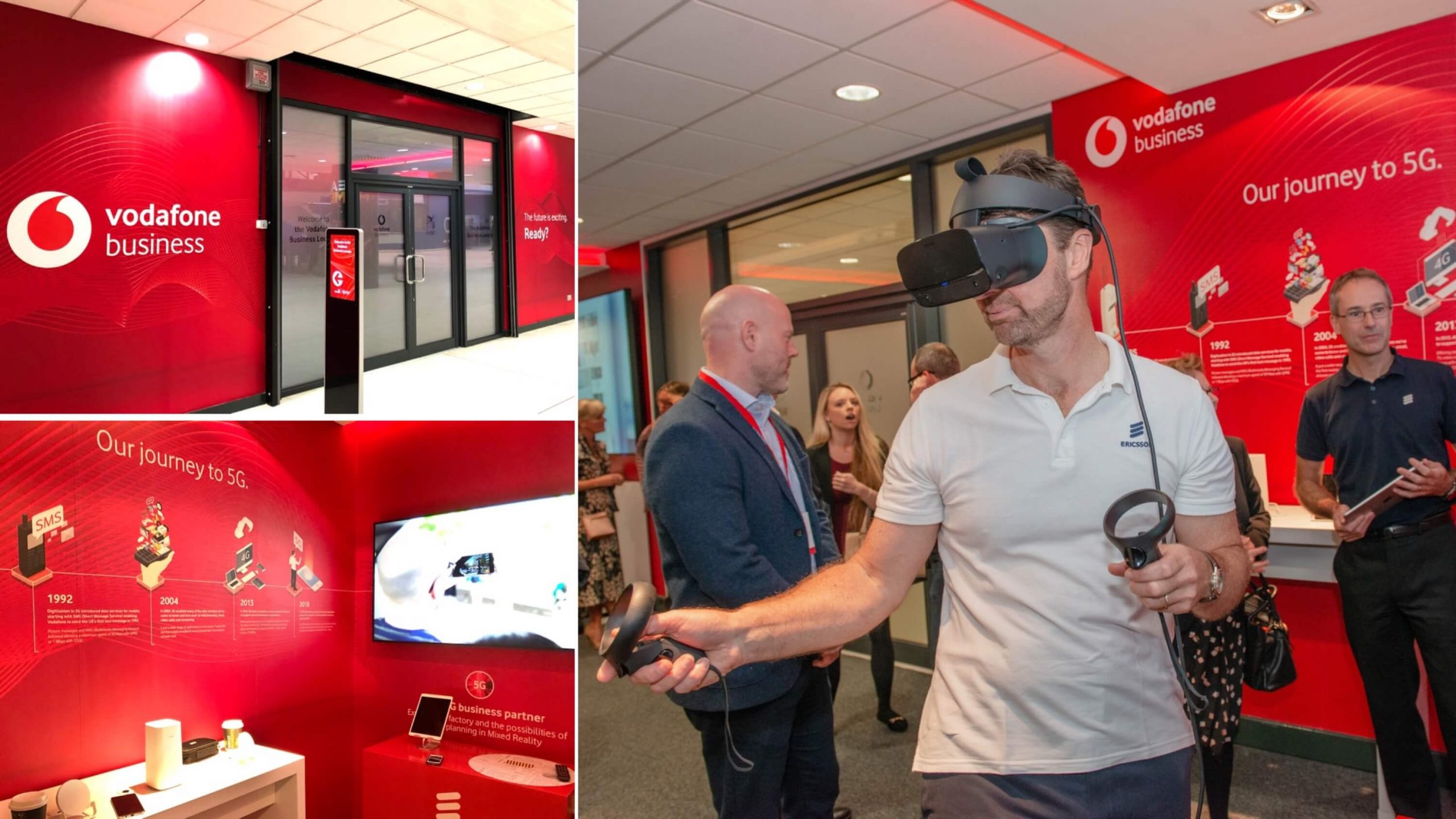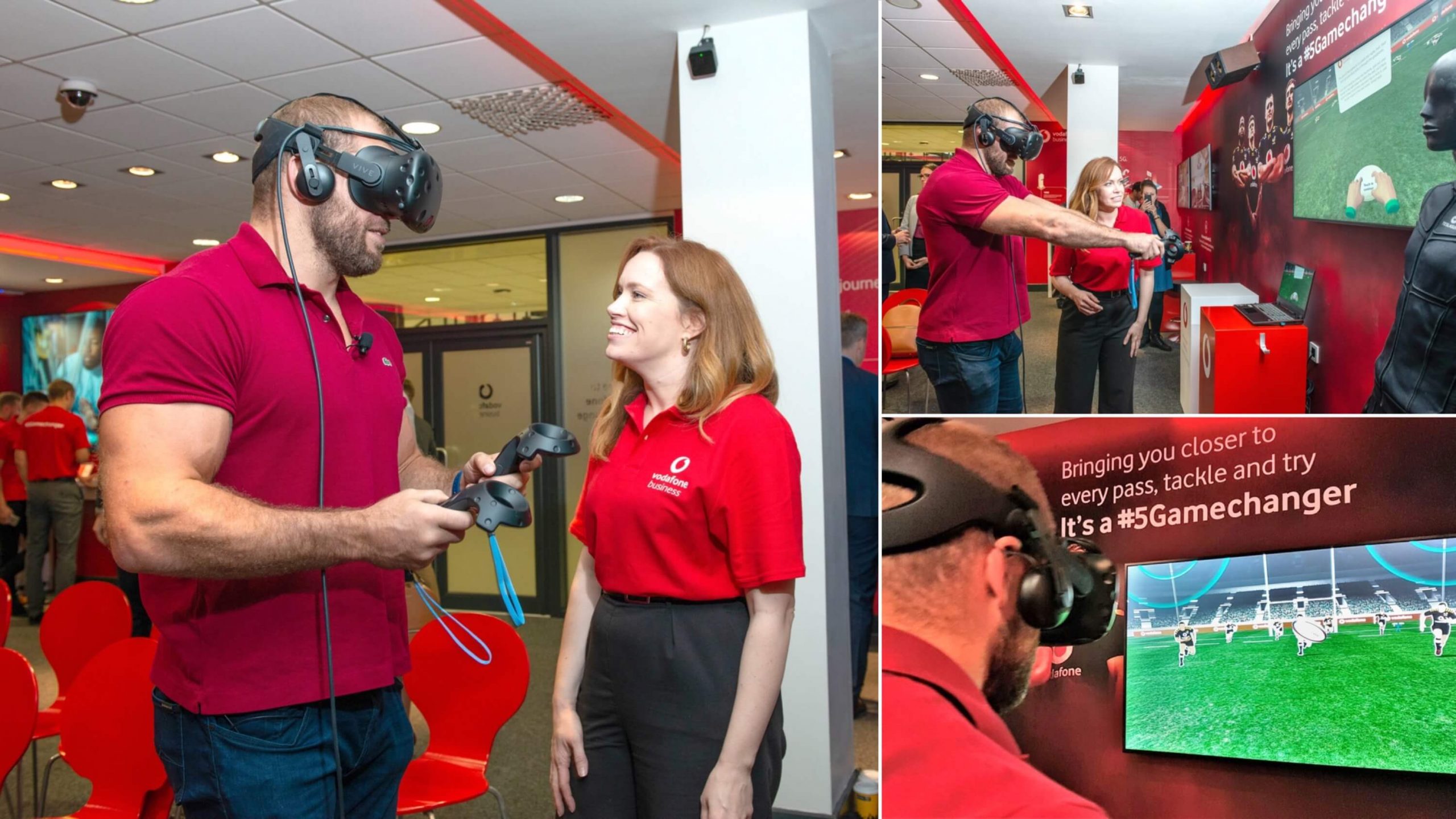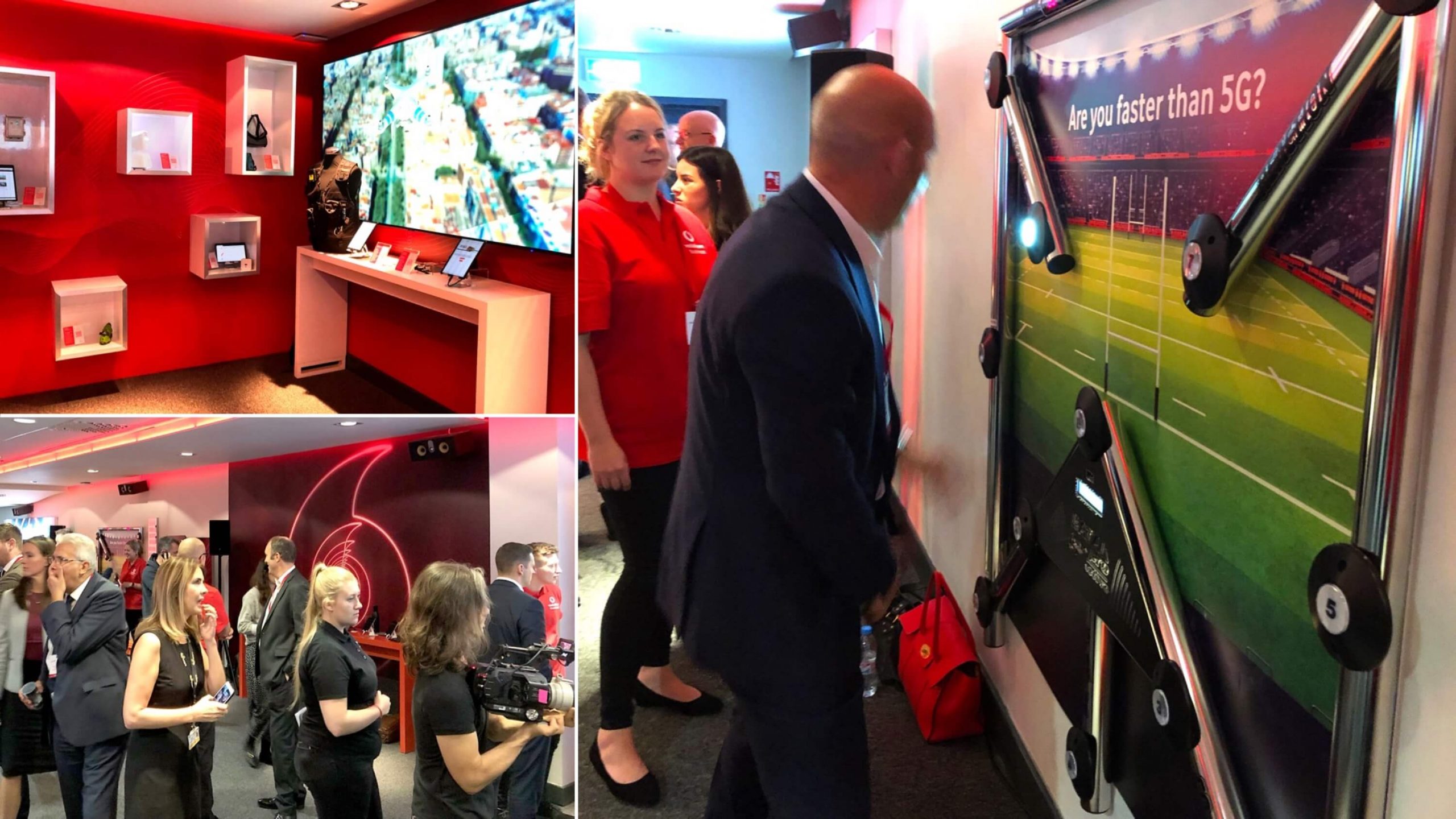 Technology has played a key role in both the sporting and business aspects of my life. The Vodafone Business Lounge is a great opportunity for local organisations to try new technologies. I'm particularly excited to see how 5G can enable the creation of new and compelling experiences for fans.
James Haskell, former England rugby player
The Vodafone Business Lounge will enable West Midlands businesses to experience the game-changing potential of 5G and foster innovation and partnerships. With 5G, we can help turn their vision into reality.
Anne Sheehan, Director, Vodafone Business UK