An exciting week of digital, CX and B2B marketing wins!
We're obsessed with achieving results on behalf of our clients, so we're really proud and excited to see not one, but two of our experiential client projects winning awards at the B2B Marketing Awards last week!
Our Ricoh Arena business lounge for Vodafone Business UK was awarded second place in the 'Best customer experience initiative' category.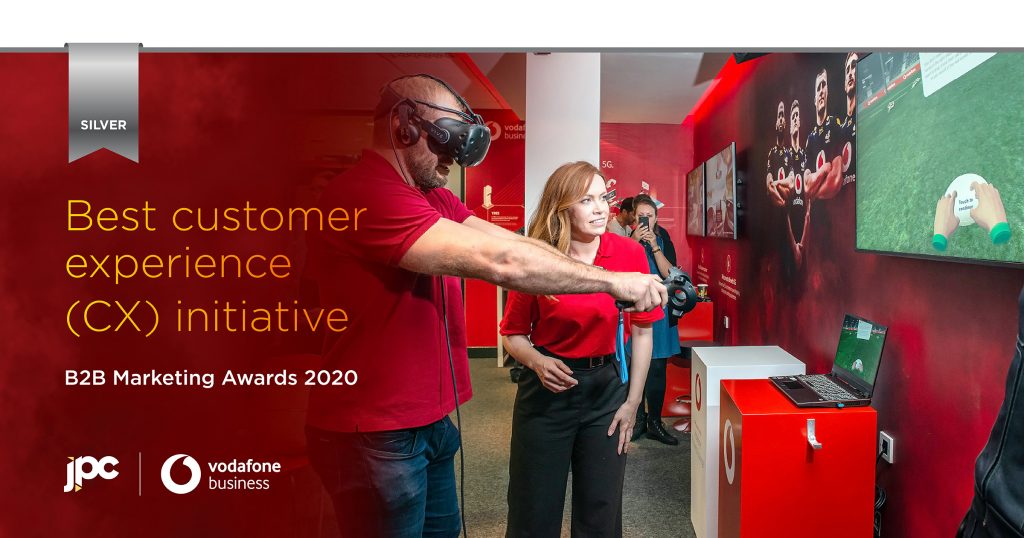 And our project for Experian, 'The world's first immersive customer innovation experience for data information and solutions', scooped third place for 'Best use of digital techniques or technologies'.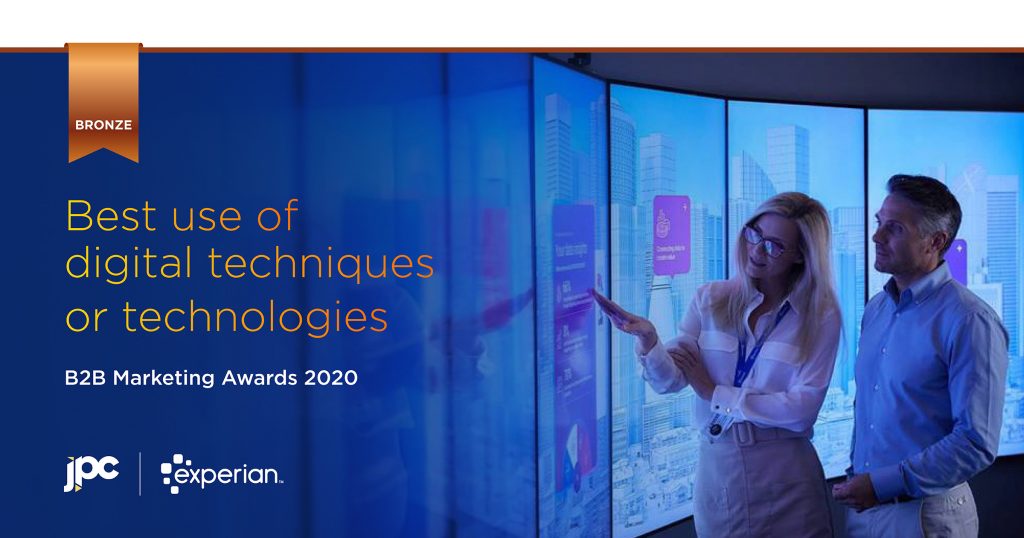 Just when we thought it couldn't get any better, JPC was ranked #2 B2B Marketing Agency by Creativepool. A fantastic end to what's been a very challenging year for all! Looking forward to helping more clients win in 2021.