Thought For The Month: Closed Doors, Open Minds
When we traded our open plan warehouse in buzzing Brixton for the calmer, quieter surrounds of a zen-like compartmentalised Clapham retreat, we didn't just change the space we were in – but the way we were working. We had spent 17 glorious years enjoying the lofty heights of a collaborative space but as a home it was beginning to feel 'not right' for the business we were growing into.
Using the increased rent as our vaulting block it was time to strike out for pastures new – and better for the soul. So we find ourselves in a space dominated by dividing walls – walls that split our workspace into hubs that house more intimate compartmentalised teams and thinking spaces..
Collaboration is one of our core values and you may wonder how this has affected our ability to work between teams and between rooms and our ability to collaborate. But collaboration, I find, is often a value most misconstrued by new members of our team. When you say the word, everyone automatically assumes 'better together' or 'working together'. But that's not what we see as its heart. Collaboration represents respect, support and ethical traits such as kindness and appreciation of others, their skills and their contribution.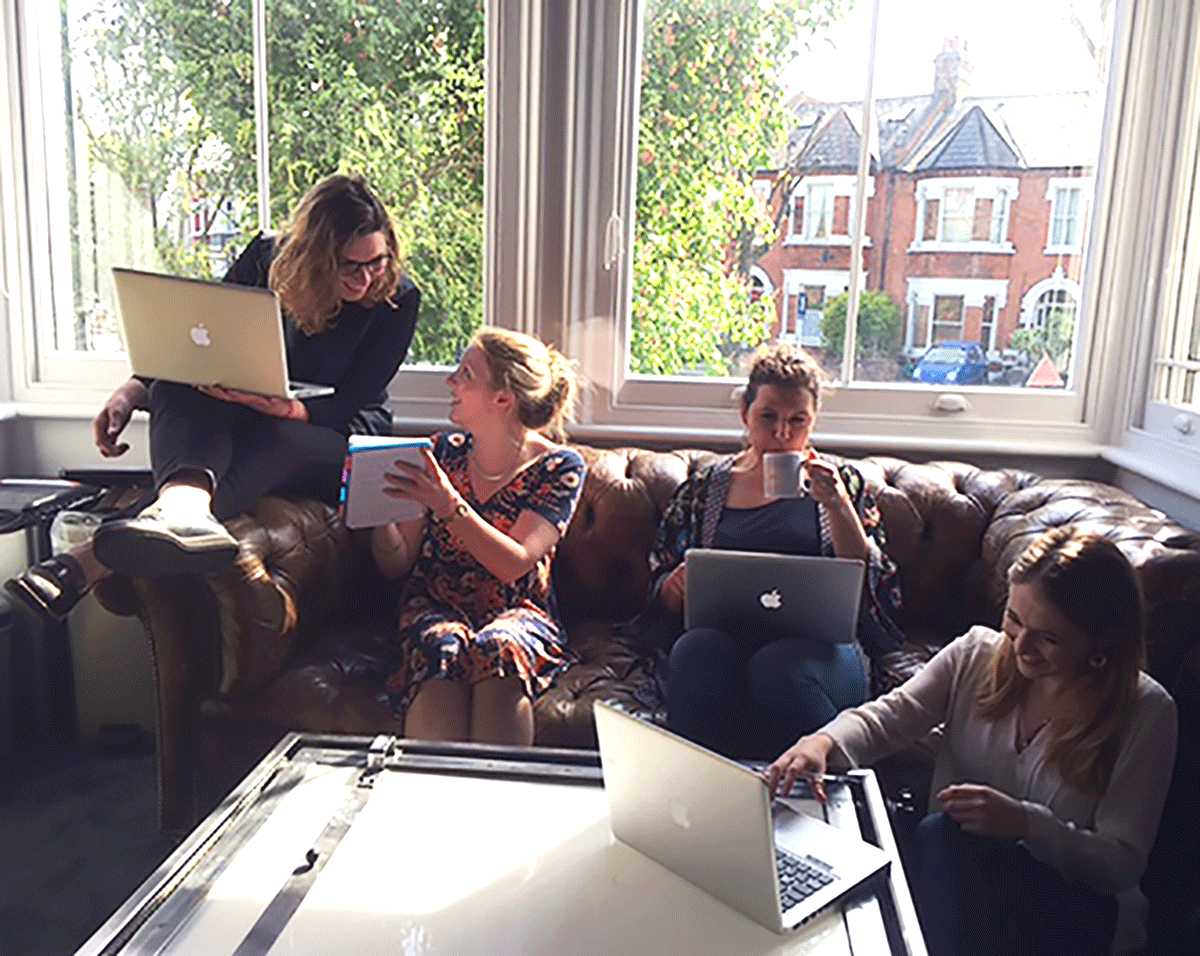 Collaboration doesn't scream out for open plan workspace – it thrives and relishes in the confines of containment, in deep thinking and understanding and respect of one another's role and contribution. Collaboration doesn't need shimmer and sheen. Collaboration has no senior management pedestals or big glass towers. Collaboration knocks on the door of simplicity.
So in our new, contained office, our working habits have changed to reflect this. Our ability to collaborate stems from the fact that we are lean and agile. We have streamlined, having shed the skin of the analogue company we once were (there are many a new start up in Brixton now enjoying a host of free office kit thanks to Gumtree and Freecycle.)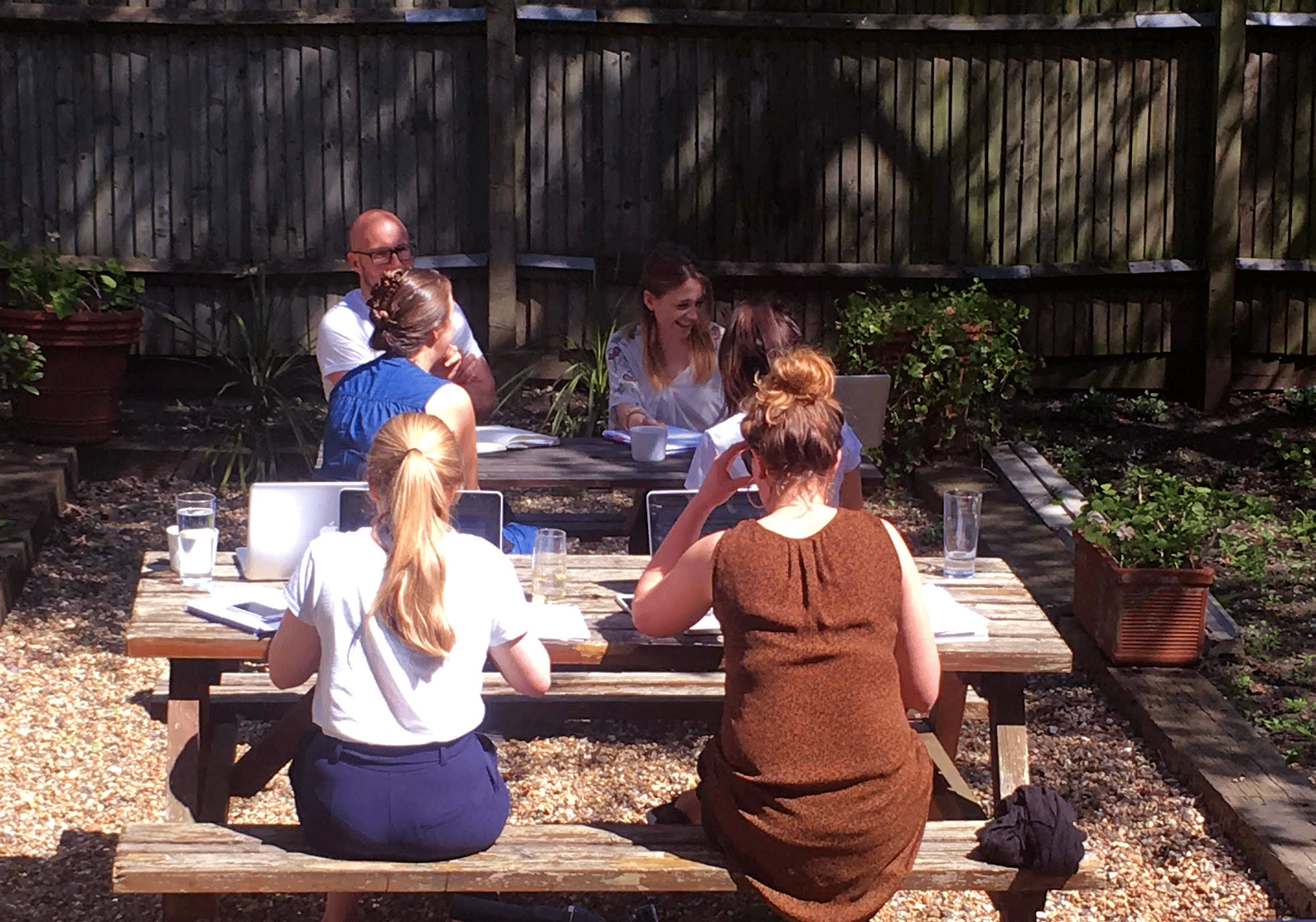 Our investment is in 21st century agility: we have one or two desk phones but largely we have gone mobile. Our entire team of consultants, account directors, writers, creatives, project managers and ops teams is enabled by agile technology. And critically – and perhaps contrary to what might seem to be the case – our new walls don't block anything or anyone. Instead, they give a greater sense of everyone's purpose and encourage new ways of working collaboratively, that weren't possible in our old studio. Closed doors, open minds.