Marketing to Millennials is bollocks. Here's why.
Marketing's curiosity about millennials – "Who are they?" "What do they buy or not buy?" "How do they buy?" – has long since given way to animosity. Marketers are increasingly anxious about connecting with an audience segment they claim has no brand loyalty but nonetheless lives for the launch of the next Apple product.
As with most cries of desperation, what this really tells us is not that millennials are challenging, but that marketers are feeling challenged.
If this is the case, it's their own fault. As Professor Mark Ritson pointed out in his recent Marketing Week article, Only crap marketers mistake stereotypes for segments, when put to the test, the concept of millennials as a marketing segment amounts to little more than a malicious stereotype. Viewed through the marketing lens, millennials are a new and grotesque alien life form: strange creatures who're addicted to smartphones, love avocado, don't know the meaning of brand loyalty, want all their media to be free and care so much about the environment they avoid buying cars. Campaigns based on these stereotypes are as patronising as talking to small children about "horsies": ultimately, it's not the child that looks like an idiot.
Ritson supports his assertions with research by Martin Schiere in which he debunks both the theory that there is a single millennial mindset or that their attitudinal makeup is different to that of Baby Boomers/Gen X. In fact, it turns out that the people we call millennials are first and foremost adults, just like everyone born before the 1980s. It's marketers who created the millennial mindset, built a market segment around it and are now clinging to it, investing million-pound budgets in marketing to it, and blaming all their problems on it.
And while they do that, they're missing the point.

Close encounters of the Millennial kind
It can be easy to forget, in all of this, that when marketers say "millennials" they're actually talking about a group of people ranging in age from 17 to 36. Which means that some of them have cars and kids and houses while some of them can't remember a world without Beyonce. The possible variations within such a large group are staggering.
Take me, for example. Depending on how you slice things, I *just about* sneak into the Millennial category. I'm in my mid-30s. I've two degrees, two cats, one crazy landlord, two wedding invites on my fridge and more than a decade of career experience. Do I really belong in the same customer segment as someone who's stressing over their A Level results? Of course I don't! More importantly, though, I don't belong in the same segment as someone my age who has two small kids, a middle-aged husband and a suburban mortgage. Clearly, I'm not going to make the same buying decisions as either of those fellow millennials – and I'm not planning my future in the same way they are, either.
And here's the trouble: while 'millennial' doesn't work as a customer segment, neither does segmenting people by age.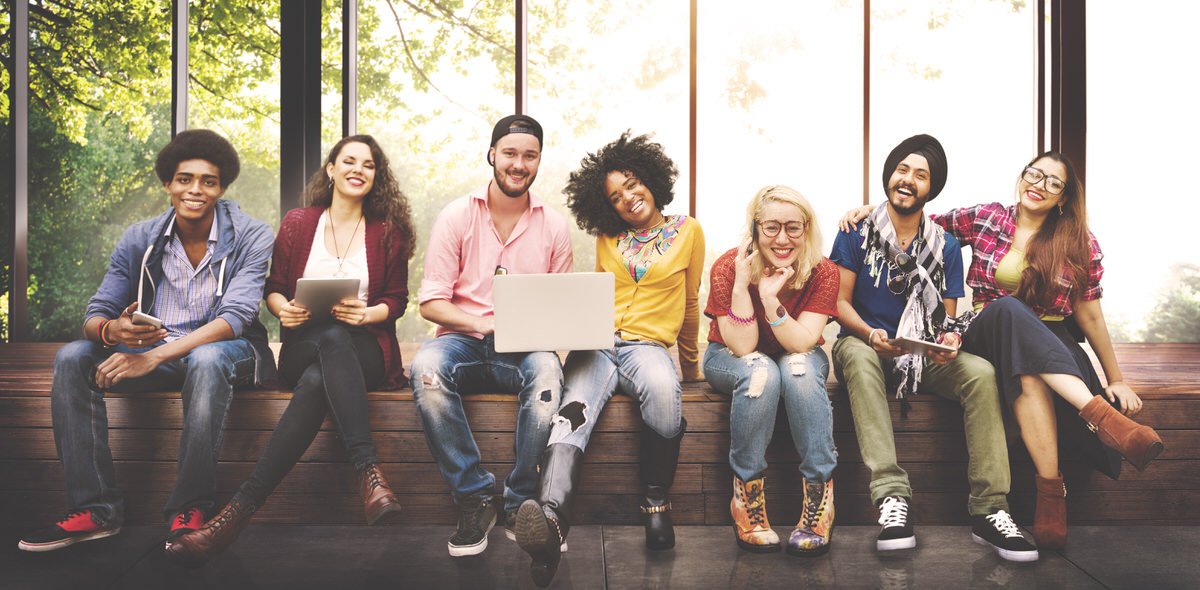 A change in stage
As Lynda Gratton and Andrew Scott have pointed out in their book, The 100-Year Life, it wasn't always like this. At one point, if you picked two 35 year-olds at random, they would have attained roughly the same life "stage" – making it easier to place them into a single marketing segment. We don't do this anymore because lengthening life spans are giving us more freedom. In theory, we all have 20 years longer to play with than our grandparents did, and thanks to feminism and what's left of social mobility, greater flexibility over what to do with those years.
The problem, then, is not that millennials are tricky customers, but that marketers have failed to account for the fact that consumers no longer fit age-based segmentation. There may be a decade of difference involved when comparing the age at which two individuals take a gap year, buy property, have children or start their own business. Needless to say, this spells chaos for marketers who follow a mindset based on needing to know if a customer fits the 18-24 or 35-44 segment.
So what do marketers need to know?
First and foremost, what the customer wants to achieve. Armed with this, you can begin to understand why they might need that outcome, how they are going to get there, and what challenges they face. At JPC, we build personas and scenarios around customer outcomes – and then look at what might bring someone there. This helps gain a deeper understanding of the customer and their needs, allowing us to cater for customer types that fall outside traditional segments. And by taking gender and generational stereotypes out of the equation, this approach makes it easier to market in a way that makes people buy, not cringe.
Want to know how we did it?
If you're interested in learning how our outcome-focused approach can help you, we're always happy to share our case studies. Just drop us an email.