Immersive gamification experiences that superseded social distancing
March 2020, we were all locked down, with nowhere to go and nothing to do. With non-essential retail and hospitality venues forced to closed their doors, workers told to work-from-home wherever possible and others placed on furlough, companies had to turn to innovative ways to keep their brands front-of-mind in their customers' minds.
Many turned to online gamification, launching products with addictive gameplay and sharing tools, extending their reach to potential new customers through social networks. Rapid growth of fibre networks and 5G throughout the UK means that buffering is rarely a problem for many users, allowing for rich 3D graphics to be deployed virtually anywhere, anytime, offering opportunity to target consumers with more time on their hands than ever before! But these innovations are not unique to B2C. Some of the most progressive B2B businesses have seen that the same approach is needed to engage with their buyers. We're all humans after all – and all looking for different ways to connect and experience brands, products and solutions on our own terms. Game techniques build an emotional connection to your audience, leading to a longer relationship as opposed to simple brand awareness.
Here, we take a look at 10 of the best online immersive gamification experiences, ranging for the easy-to-play addictive nature, to rich visual experiences that would be equally at home on the latest high-end dedicated gaming consoles. And although some were launched sometime before the pandemic, they still continue to be popular and drive brand awareness today and all offer unique inspiration to the digital connection challenge.
01. Gucci Ladybug
In May 2013, the mobile game Flappy Bird was launched by Vietnam-based developer Dong Nguyen. Famed for its simplistic, addictive style of gameplay, it quickly shot to the top of iOS and Google Play store rankings, surpassing 50 million downloads by January 2014. Due to its similarity in design to the Nintendo Classic Super Mario, Nguyen was forced to remove the game from the app stores in February 2014.
But fear not, now, you can get your Flappy Bird fix with Gucci's charming remake, 'Ladybug'. Using the same simplistic style controls and beautiful collage-style graphics made with PIXI.js, you have to tap your way through gargantuan vegetables and help a young ladybug learn to fly. As you progress, the obstacles become more difficult to navigate, making it easy to learn but near impossible to master. The game would benefit from an integrated social sharing feature for added peer-to-peer competition, but it still gets players hooked as they attempt to beat their own high score over-and-over again, all while cementing the Gucci brand in player's minds.
Tap away at https://gucciladybug.gucci.com/
02. Ouigo Let's Play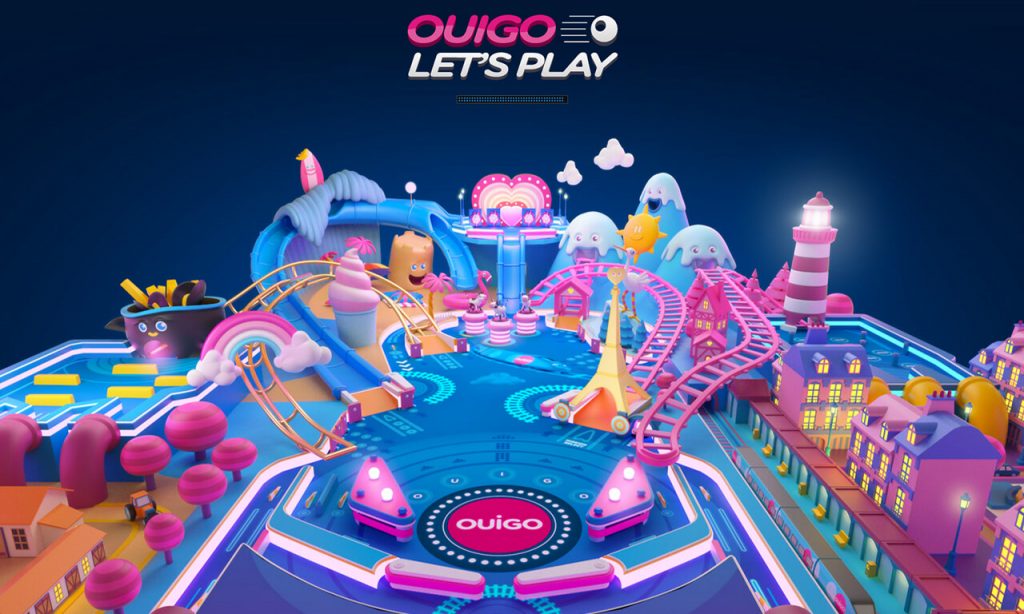 Probably the most impressive game visually on the list is Ouigo's 'Let's Play' – a 3D pinball game to promote the low cost and high-speed train branch of the French National Railway Company. To demonstrate the ease of OUIGO's travel experience and to showcase their contagious positivity, an analogy likening the brand and its services to pinball was created. Modelled on a classic cabinet style pinball machine, the game's plunger is replaced by a train and the in-built zones are mapped to the new destinations Ouigo began serving in 2017. Despite the fact a minor browser lag makes the timing of the flippers difficult to perfect, it's a unique colourful experience, that's enjoyable til your ball goes down the drain the final time. Can you beat the drop? http://letsplay.ouigo.com/
03. Trolli deliciously dark escape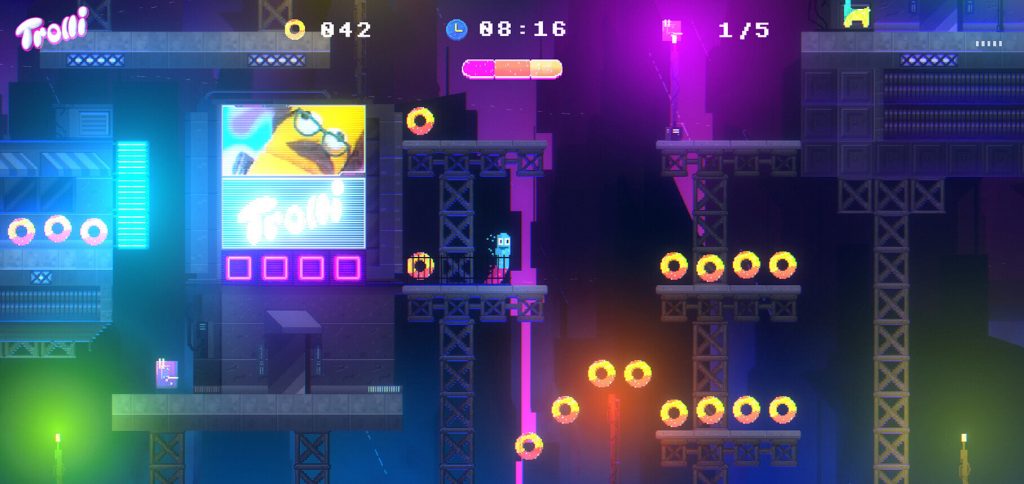 In late 2020, german confectionery brand Trolli, launched 'Deliciously Dark Escape' – a gummy-filled, glowing adventure that lets you worm your way through five WebGL levels. Encounter foes along the way and unearth superpowers and hacks to disable enemies, before eventually meeting your destiny and getting eaten!
The Trolli Worms need your help! Help them meet their fate at https://trollideliciouslydarkescape.com/
04. Acura "Beat That"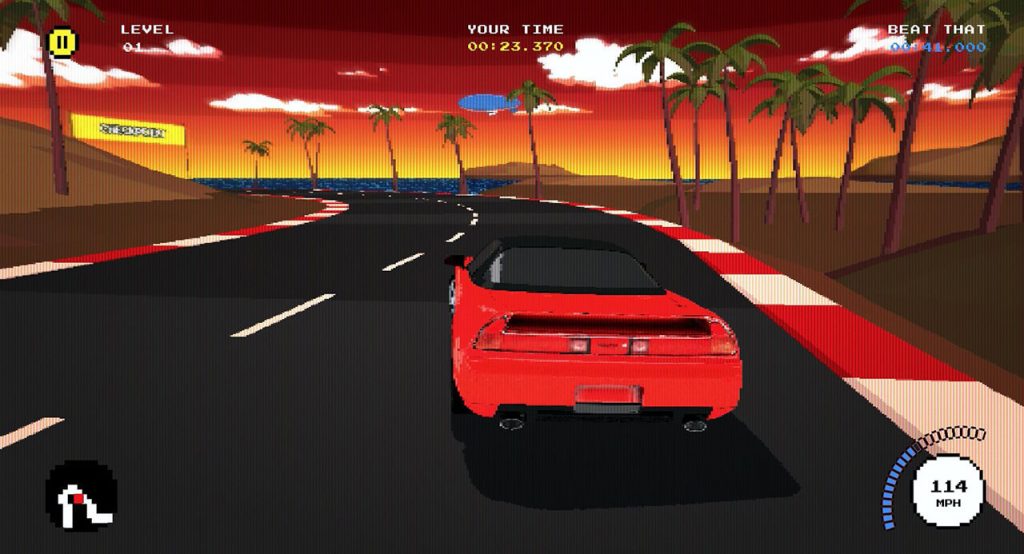 Following on from their "Less Talk, More Drive" brand campaign, Acura have launched "Beat that" – a racing game spanning 30 years of gaming styles that works hand-in-hand with the 30+ years of Acura's automotive history.
The game lets you progress through six levels, each with its own car, environment and graphics matching the era in which the vehicle was released. Levels stretch from the original NSX launched in 1991 with retro 8-bit graphics and a red paintjob akin to the arcade classic Outrun, to the company's ARX-05 Daytona prototype on a Grand Prix circuit, with a Gran Turismo style track, level and graphics.
Players can challenge friends to "Beat That" by sharing dynamic share cards which contain the level, vehicle, and individual lap time, on social and instant messaging platforms. Challenge your colleagues to "Beat that" at https://playbeatthat.acura.com/
05. Miu Miu "Twist: The Game"
To celebrate the launch of the fragrance "Twist", Italian high-fashion brand Miu-Miu launched "Be The First Woman on the Miun" – a vintage style 8-bit game that followed the release of a campaign which sees actress Elle Fanning transported to the moon. The game version is simple, you click to jump your 8-bit Fanning avatar onto stacking bottles of Miu-Miu Twist, starting on a New York City street and ending on the miu-n (moon). A simple-to-play, abstract game example demonstrating that gamification can be simply used for brand association and loyalty even in a premium fragrance brand such. GameHop your way to space and discover the fragrance at https://www.miumiu.com/miumiu-twist/
06. Royal Caribbean "Cococay Perfect Day"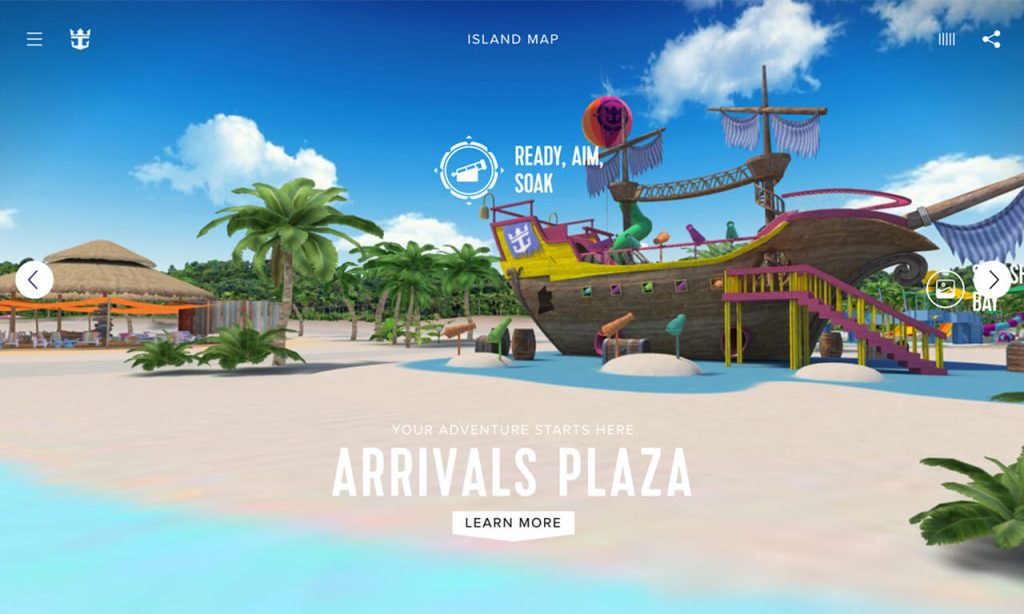 Tired of staycations? Take a trip to Royal Caribbean's virtual version of their private island at Cococay in the Bahamas.
Get soaked by water cannons on a shipwrecked galleon, take a plunge down daredevil's peak – a spiralling 135-foot waterslide, ride the waves in the largest wavepool in the Caribbean, or simply soak up the views from the overwater cabanas for a bit of 'Bora Bora' on your virtual getaway.
Wanna be there? The good news is that following a $250million revamp, Perfect Day at CocoCay is now open to visitors (once given the green light). But until then, you'll have to unearth your inner zen and enjoy the oasis at https://www.royalcaribbean.com/cococay-bahamas-perfect-day-island/explore/arrivals
07. Kia "Get Mean"
Get Mean' is a 3D driving game from car manufacturer Kia with a distinct difference – you use your microphone input to take control of a KIA Cerato GT. The car is controlled by voice or more specifically your screams or 'mean car sounds'.
The target volume of the player's 'scream' is visualised in the form of a red triangle, which grows in size depending on the microphone volume. When approaching corners, the target volume is lower as the car slows down, but as the car progresses back round onto the straights, the target volume jumps back up to full blast, allowing the user to 'Get Mean' and unleash their vocal chords to gain speeds. Release your inner road-rage at https://getmean.com.au/
08. Gucci "Mascara Hunt"
Gucci's Mascara Hunt is a 3D game designed to launch the new Mascara l'Obscur. The game, based on a combination of bowling and crazy golf, sees players attempt to catch as much mascara as possible in the shortest time possible, whilst navigating their way around numerous obstacles such as pillows, dachshunds, ringing phones and hands. The score increases with every mascara collected, but reduces if you hit a stumbling block.
Let the mascara hunt begin: https://guccimascarahunt.gucci.com/
09. Equinor "Coding is fun"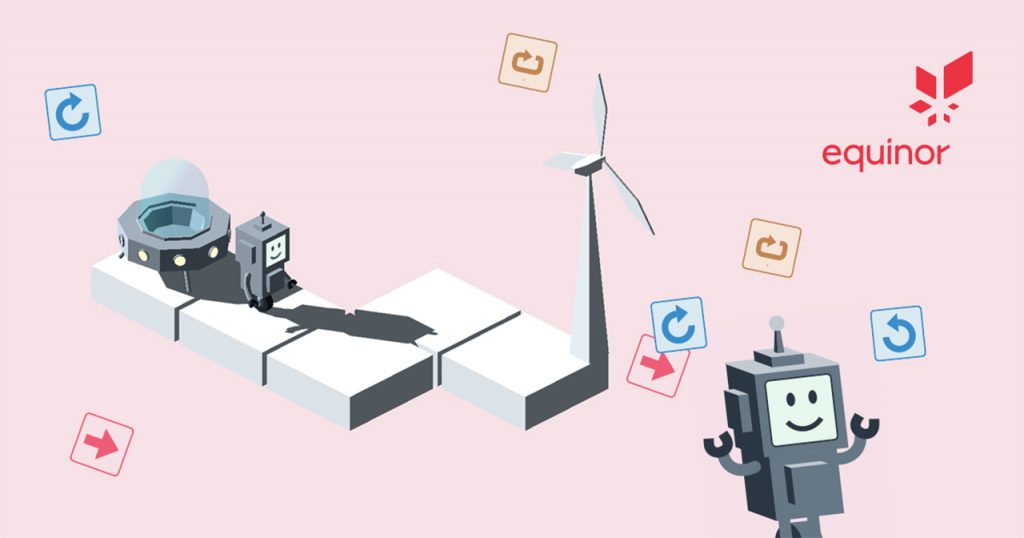 In 2019, International energy company Equinor launched "Coding is fun" – an educational puzzle game that uses gamification to generate interest for coding amongst children and teach them the basics of algorithm creation.
Players take control of a robot called Biip whose spaceship has run out of power. Through a series of code-based challenges, players have to help the robot find its way to a wind turbine in order to recharge his vehicle and make its way back home using simple commands. There is also a mode where players can design their own levels, save them and challenge others to solve it.
Help Biip get home: https://kodingergoy.arkivert.no/
10. Google "Interland"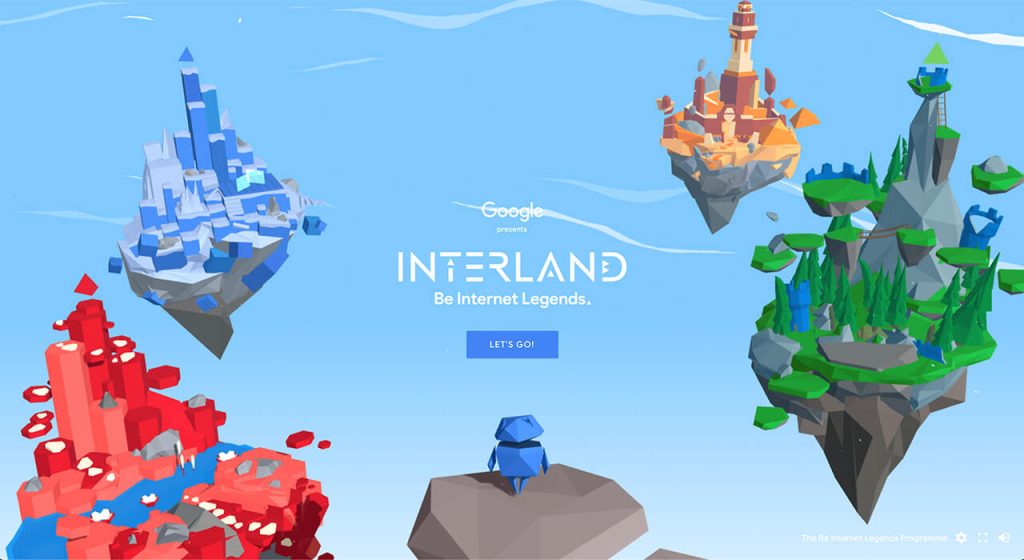 'Be internet awesome' – that's Google's aim with Interland, an adventure-packed online game that teaches children the fundamental lessons of internet safety through four fun, challenging games.
The game spans a 3D polygon-style world with adventurers tackling multiple challenges to learn "The Internet Legends Code":
Be internet sharp: Think before you share
Be internet alert: Check it's for real
Be internet secure: Protect your stuff
Be internet kind: Respect each other
Be internet brave: When in doubt, discuss
Embark your little ones on a mission to become a fearless explorer of the online world at https://beinternetlegends.withgoogle.com/
Whoever your target is, B2B and B2C companies are reaching for new ways to connect. Although gaming has been around for a while, businesses are finding that gamification is an effective part of their marketing strategy. Games tap into our emotions, our thrive for competition and connection, and they drive engagement and increase consumer loyalty through fun and reward. If you're struggling for ideas to connect with your customers, download the playbook here or get in touch.