5 imaginative and engaging experiential events
Everyone enjoys a 'good experience'. It may sound vague, but the underlying principle is true. Although clients are divided by 'B2B' and 'B2C', every customer is united by a shared appreciation for something new and exciting.
In the same way, there is a correlation between a business giving customers the chance to try a new food or cosmetic product and a growth in sales for that business. There's also a connection between successful experiential B2B events and successful B2B companies. Here are a few examples of those kinds of events and how effective they can be.
GE: Healthymagination
GE Healthcare brought their key stakeholders, thought leaders, media influences, customers and VIPs under one roof for their Healthymagination experiential event. By setting up three dramatic movie-style sets imitating a rural African clinic, an urban clinic and an emergency room, they showed the scope of their work to a variety of potential clients.
By creating an immersive event you can truly and credibly demonstrate your global influence and varied touch points, and so show your potential to a broad range of clientele.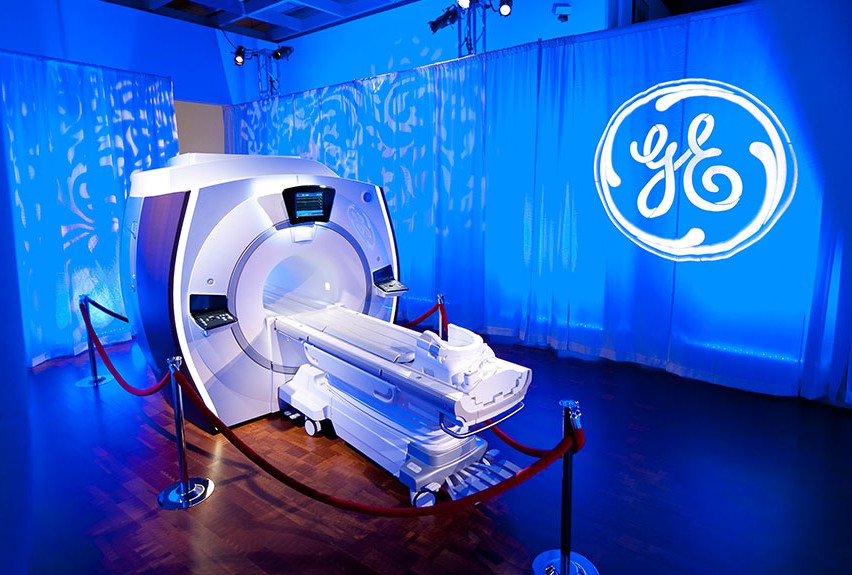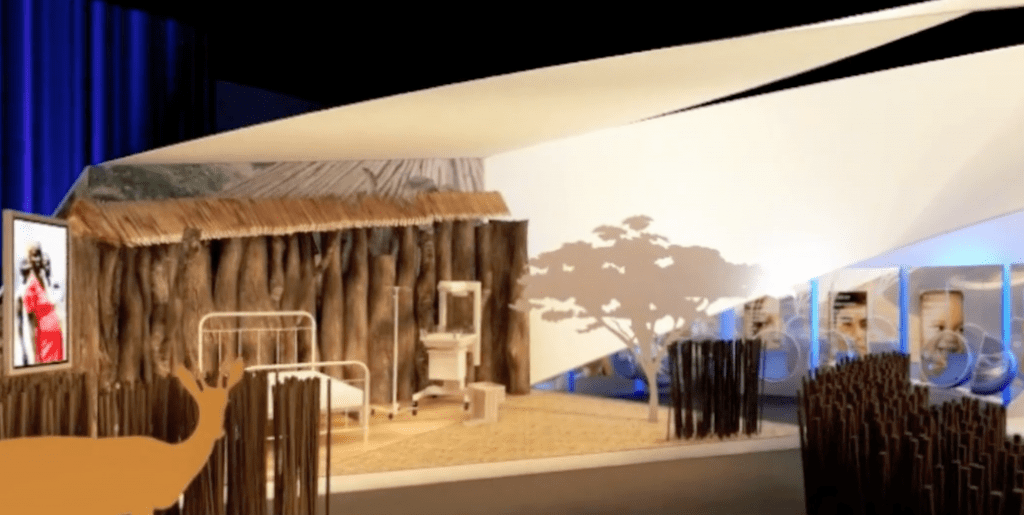 WWF: Tiger Experience
The WWF brought a touch of the rainforest to Westfield London with their experiential pop-up. Consumers were greeted by a brand ambassador and a park 'ranger', who walked them through the experience and described the WWF's work and conservation efforts. Afterwards they were invited to explore the jungle for 'real' with a virtual reality headset that transported them to the Nepalese rainforest.
For a global business, allowing customers to relate to you on a personal level is of the utmost importance. In doing this a business can also create a more real-feeling connection between their client and their product.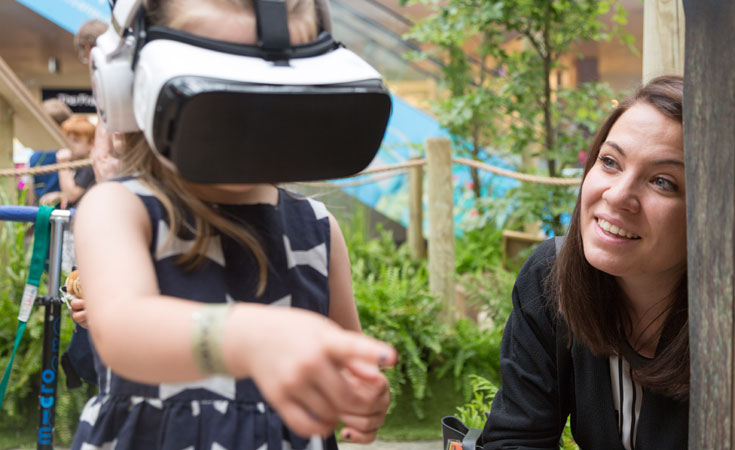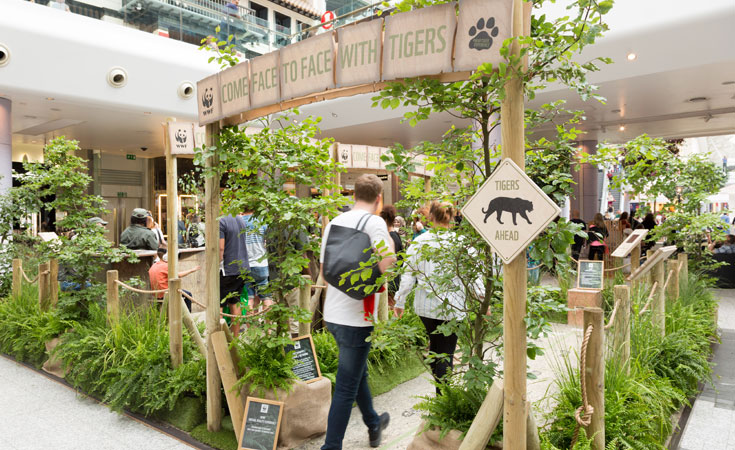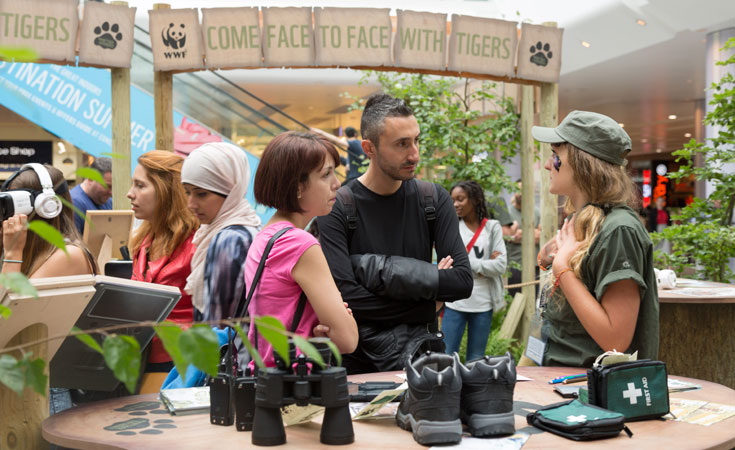 Dimension Data: 'Ambition'

An experiential event does not have to be static and such was the case with Dimension Data's 'Ambition' experiential event, created by us here at JPC. A mobile Executive Briefing Centre covered 135 square metres and followed key stages of the Tour de France race, tracking and monitoring rider data, and included historical augmented-reality biking timelines, video installations, and immersive customer game experiences. The event lasted 16 days, moved to three different locations, and reached 77 clients from 65 different countries.
The ability of an experiential event to travel to different locations can make it extremely effective. It allows your business to reach out to a large number of consumers while staying consistent and personable.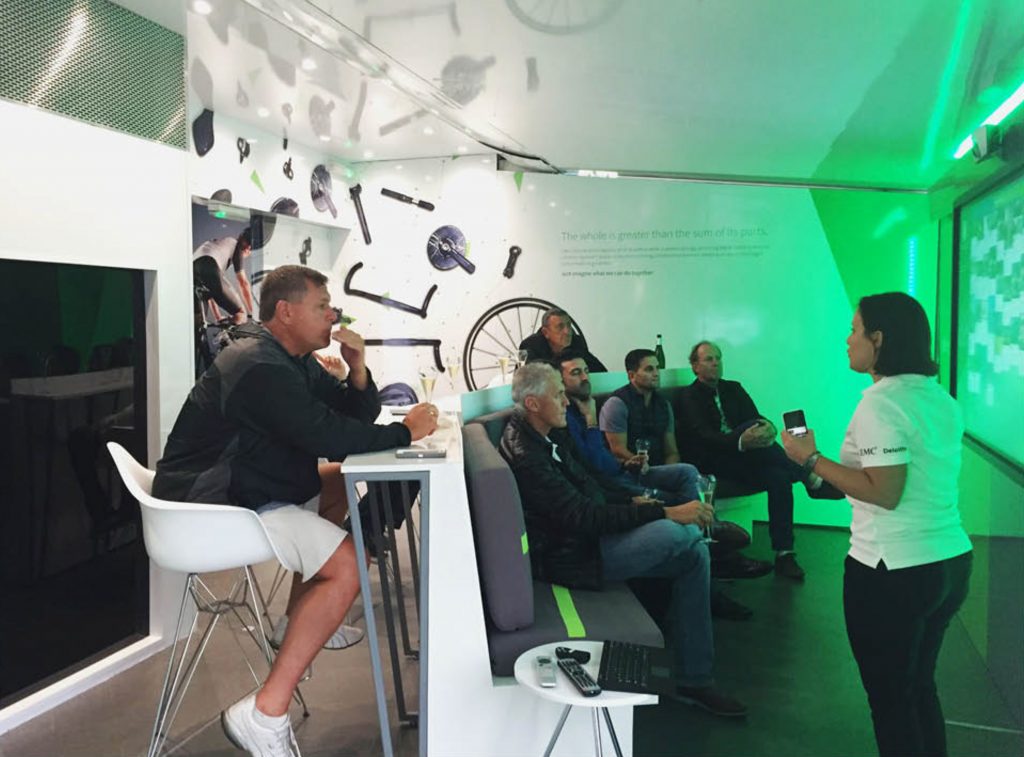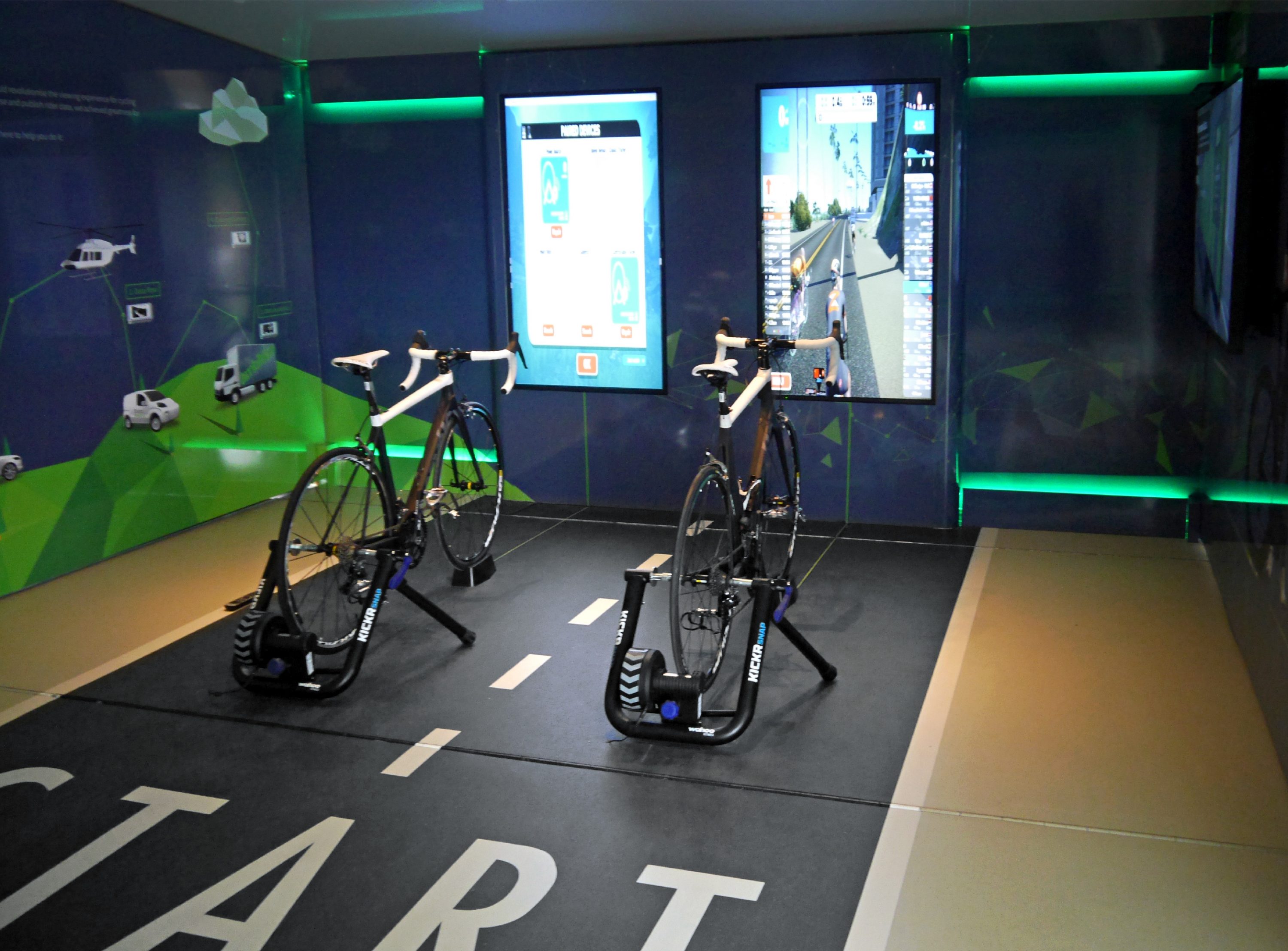 Lean Cuisine: #WeighThis
As part of Lean Cuisine's 'Weigh This' campaign, they installed a purpose-built wall in Grand Central Station, and invited women to 'weigh what matters'. Participants drew and wrote on a blackboard which was next to a set of scales. What they wrote related to an aspect of themselves that they thought had the most positive 'weight'. By allowing consumers to experience the installation individually and personally, Lean Cuisine gave credibility to their overarching message, and helped the campaign to reach a total of 204 million social impressions.
An experiential installation can be a great way to reinforce an existing campaign, and it can help to make the campaign more involving.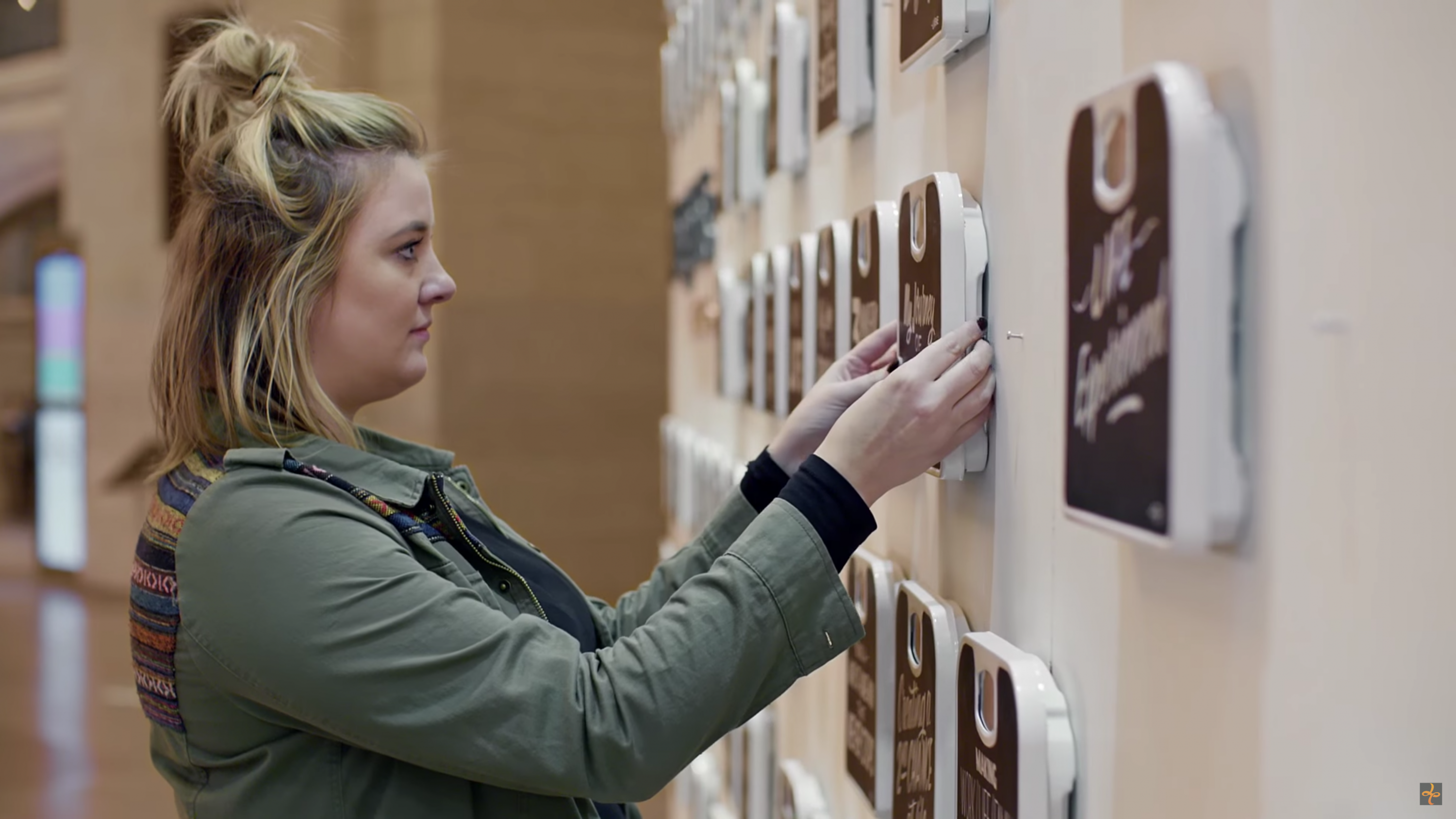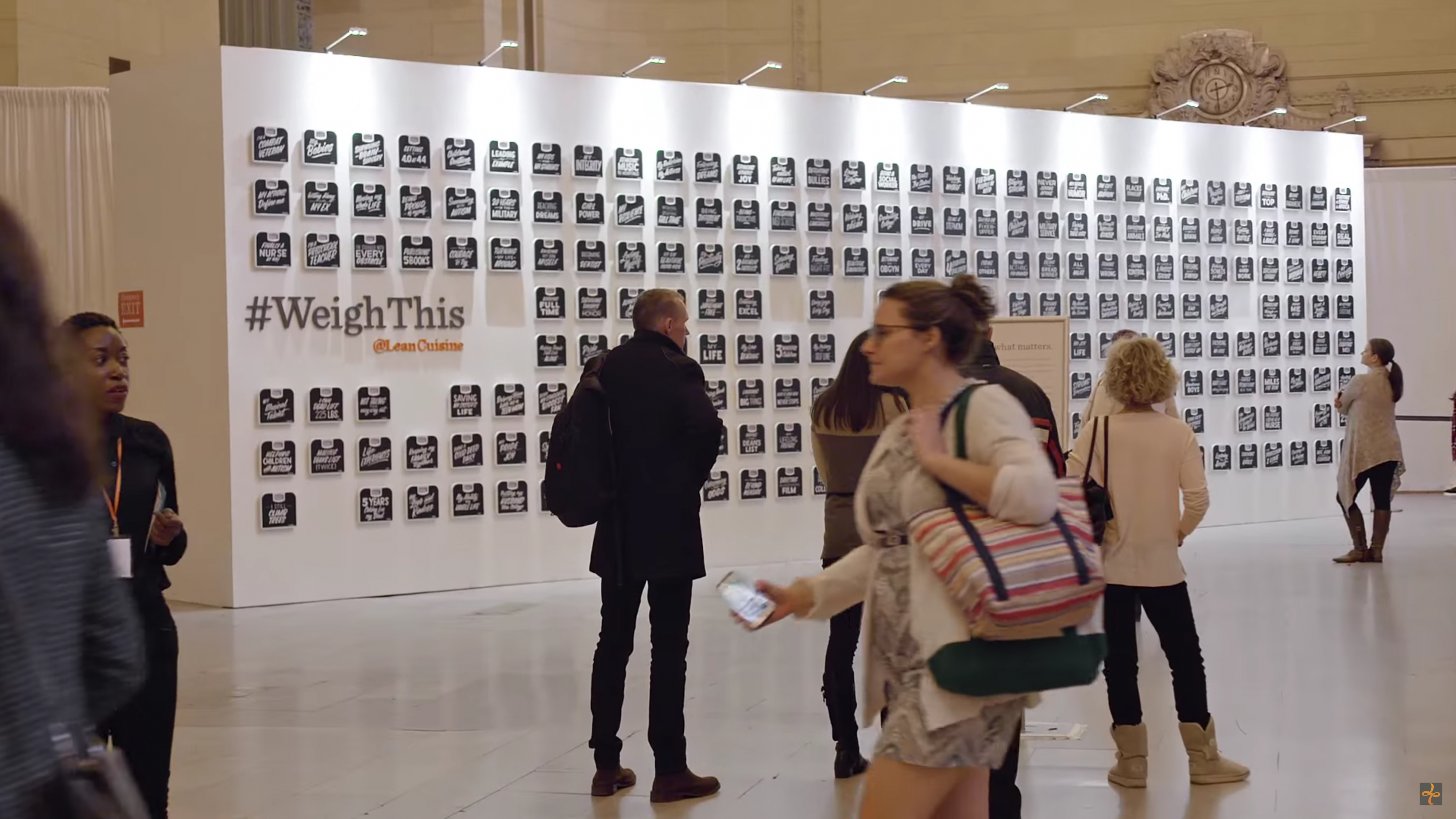 RSA: RSA Conference
RSA, the security division of EMC, decided to change their approach for their RSAC 2015 trade show stand. By offering a bespoke virtual reality game, they helped their customers see past their long-standing hero products and broaden their understanding of the scope of RSA's solutions. The stand attracted thousands of viewers throughout the day, and generated 500 connections and deeper conversations about RSA solutions.
A trade show or conference stand can be more than a static experience. With today's technology, you can create an entire brand universe right in the middle of the room. Much like the fully immersive events of GE Healthcare, if you present a range ideas you can represent the extent of your capabilities.