The Hot List: Our top 5 picks from Social Media Week and London Design Week 2013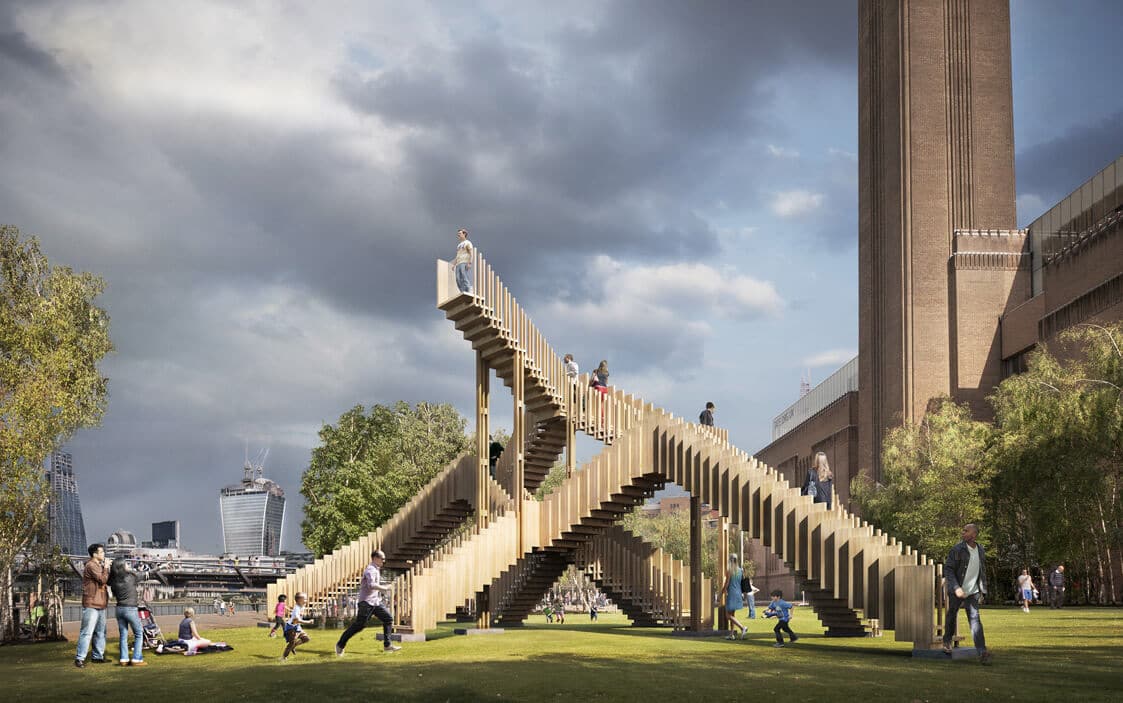 September is all about comebacks paired with beginnings, making it a time of year I relish, from its crisp return to cool, new campaigns galore, client budget planning and an almost audible hum in the air as the creative industry settles back into work mode after the dog days of summer. The latter half of this September has had me particularly energised with two events hitting London and hence dominating my diary – London Design Festival (September 14-22) and Social Media Week London (September 23-27). Just like September, they create a satisfying pairing of innovation and creativity, and I'm like a starving child in a premium sweet shop.
While I am slightly terrified looking at my itinerary for the next fortnight, I am really interested to hop between environments that look at the impact of Design and Social Media on the social, cultural, economic and even physical landscape of our city. Our very own Ugli has already set tongues wagging in Tech City in the lead up to SMWLDN. On Tuesday, Ugli will host one of the most oversubscribed talks 'YouTube Marketing: Beyond Viral' on the roster by Think Tall Films, causing a mass exodus of the technocrati from Tech City to West London.
With all these great events on the agenda and the JPC studio buzzing with who's going to what when, I thought I'd share my top picks for the events that I feel represent this mishmash of innovation and creativity.
1.What's the future of 3D Printing?
The implications of anything that could create a solution to shod 300 million feet in the developing world cannot be ignored (see: Unifold). Now, a 3D printer in every home is not far off, democratising knowledge, means of production and better access to life-saving technology. But what does this mean for craftsmanship and the relevance of stay-hold brands, if everyone can literally make a copy of their own brand at home? This talk, which I attended earlier this week, left me even more intrigued, and definitely earns its title as a flagship of the 'second industrial revolution'.
2. Memory bank: If you could keep only one memory, what would it be?
Partnering personal experience with the digital age – if that isn't the definition of Social Media then we don't know what is. A beautiful, evocative idea that requests us to do simply one thing – deposit our most treasured memories. The question had the JPC office sharing our best and worst (I mention no names!). We are all up in the clouds now with our digital data and with the heralding of Dropbox as the end of the hard drive, the idea of externally storing our memories is already a reality – this exhibition allows us to take it a step further.
3. Outline Editions: Graphic Art at Design Junction Outline Editions
No self-respecting design geek could miss this exhibition. A fabulous exhibition of eye-boggling colour, simple images with maximum impact and beautiful lines all combine to stun you. Showcasing specially commissioned work from some of the hottest artists in the world of Graphic Design and Illustration such as Noma Bar and Malika Favre. Sheer. Joy.
4. 'What's next? Future trends in social media for brand comms?
The global tribe of creative consultants are always looking ahead at how we can innovate for our clients, and this talk will gaze into the crystal ball of the matrix. The naysayers say the Facebook bubble will burst, but past years have shown us how resilient the social media animals are in shedding old skins and adapting to a freakishly paced environment. Let's see what golden nuggets come from the debate this talk will hopefully present.
5. What would you do in a social media crisis? The good, the bad or the ugly? How would you do?
The old adage "A happy customer tells one friend, and unhappy customer tells everybody" has taken on a whole new meaning in the brave new world of social media. How prepared are you, really, if it happens to you or one of your clients?
So that's it, I've whittled my 500 events down to 5 I think will showcase the range of design thinking with blink-and-you-miss-it innovation, The idea of being in the midst of so many inspirational ideas, great minds and opportunities to network (remove the work- it's hardly a chore) is unmissable. I'd love to hear from those of you who are going as well to compare notes and illegible diaries…