Smart, intelligent, cognitive: 3 Mobile World Congress Trends changing the way we interact with brands
It's always satisfying to see our work come to life – and that's exactly what I got to do when I visited the Brightstar stand last week at the Mobile World Congress 2017 in Barcelona. It was great to see some first-hand reactions to the branding and propositions we created to help cement Brightstar's transformation into a serious end-to-end value partner for the mobile world. MWC2017 was also an opportunity to get a sneak preview of what's driving the world of mobile tech.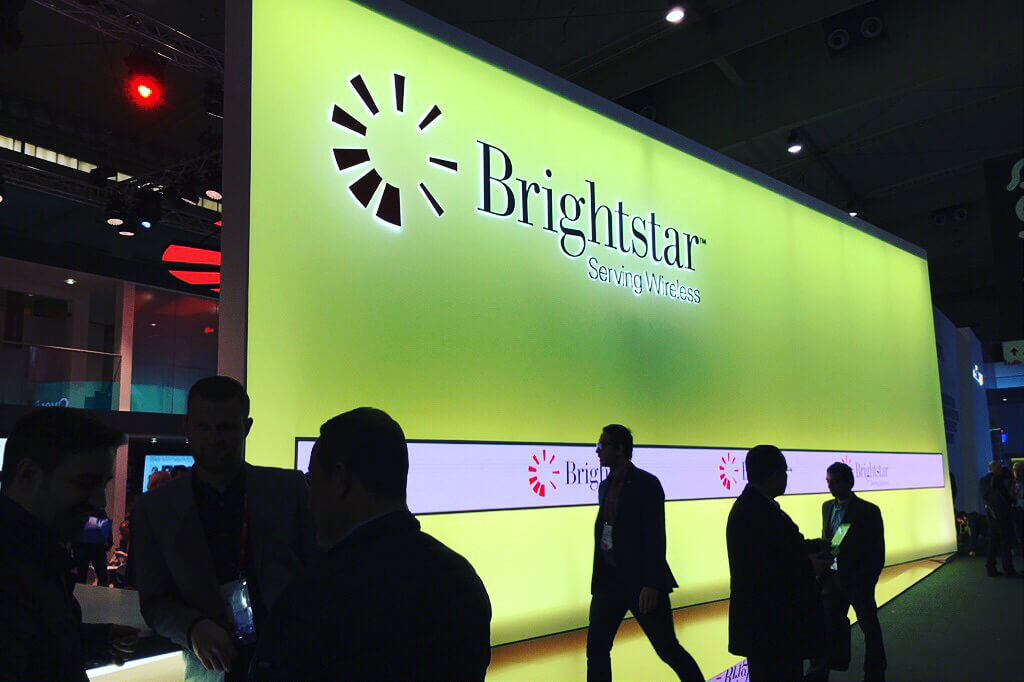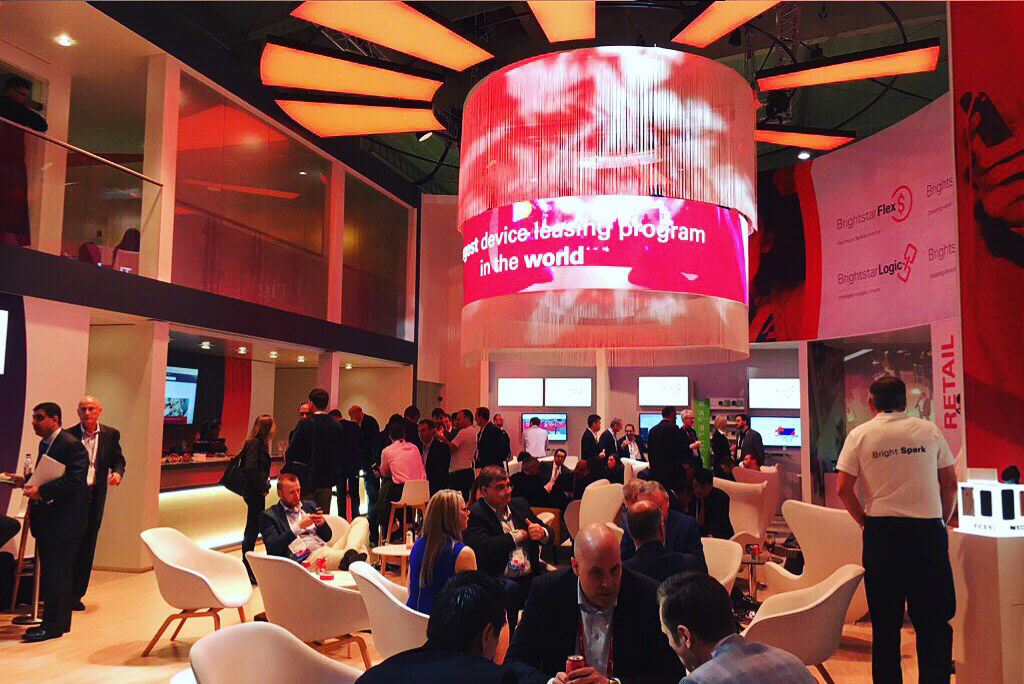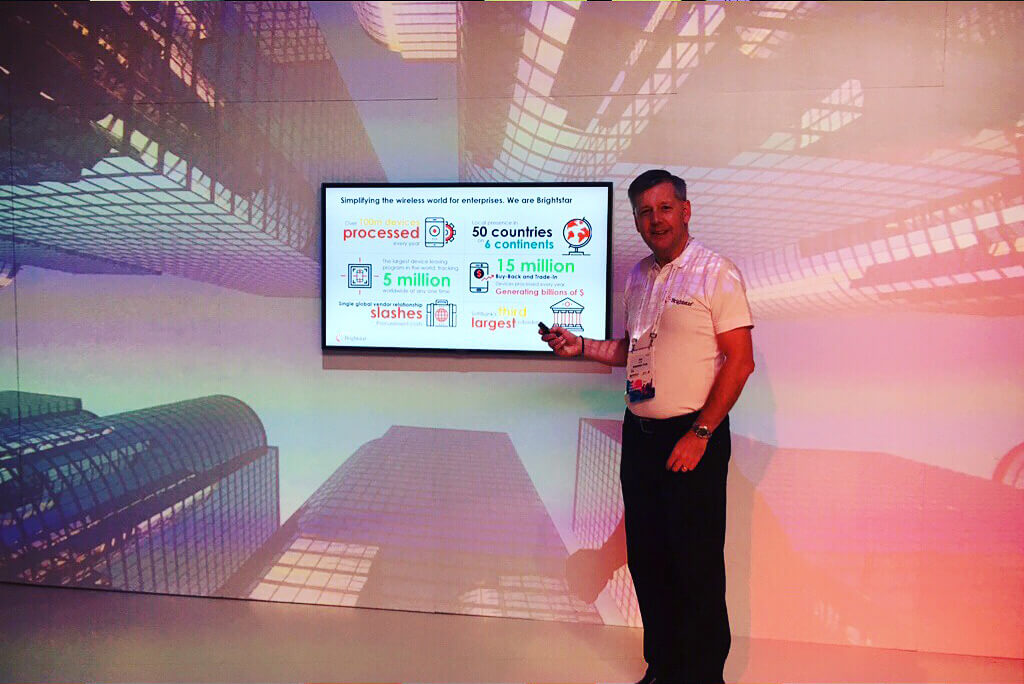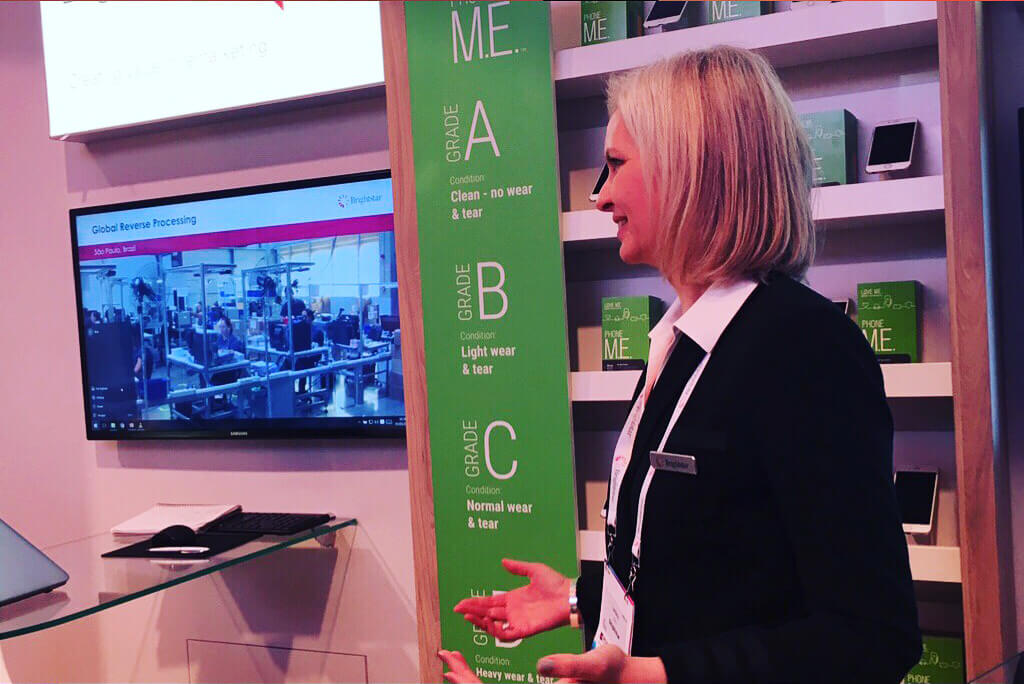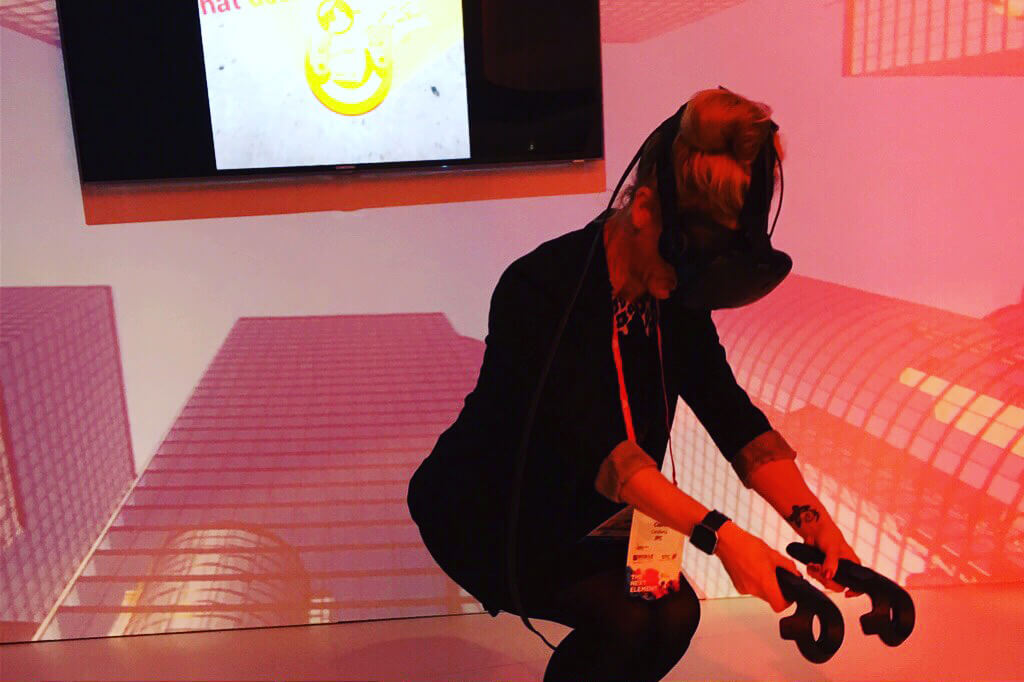 Amongst an absolute proliferation of data, digital, platforms and connectivity, there were three big trends that set the show alight for me:
Cognitive technology
Amidst the new phone launches and driverless cars, it was the uses of cognitive technology that captured my attention. I was drawn to Telefonica's cognitive wall – composed of thousands of black and white discs that mirrored the silhouette and movements of anyone walking past. People – including me – were instantly engaged as you can see from my video. The blend of digital and physical worlds proving both fascinating and mesmerising as we tried to figure out how on earth it all worked.
Other cognitive executions on show included the IBM Watson dress – created in partnership with Marchesa fashion designers. A dress that adapts to sentiment, changing colour based on the feedback it receives. It goes without saying that as well as being show-stoppers, methods like this demonstrate exciting new ways to enhance customer experience as cognitive learning takes on a whole new meaning and a whole new world of potential for personalisation. I'm personally fascinated to see where this technology goes – joining it up with our immersive experiences could be a key to helping our clients engage with their customers on an entirely deeper level.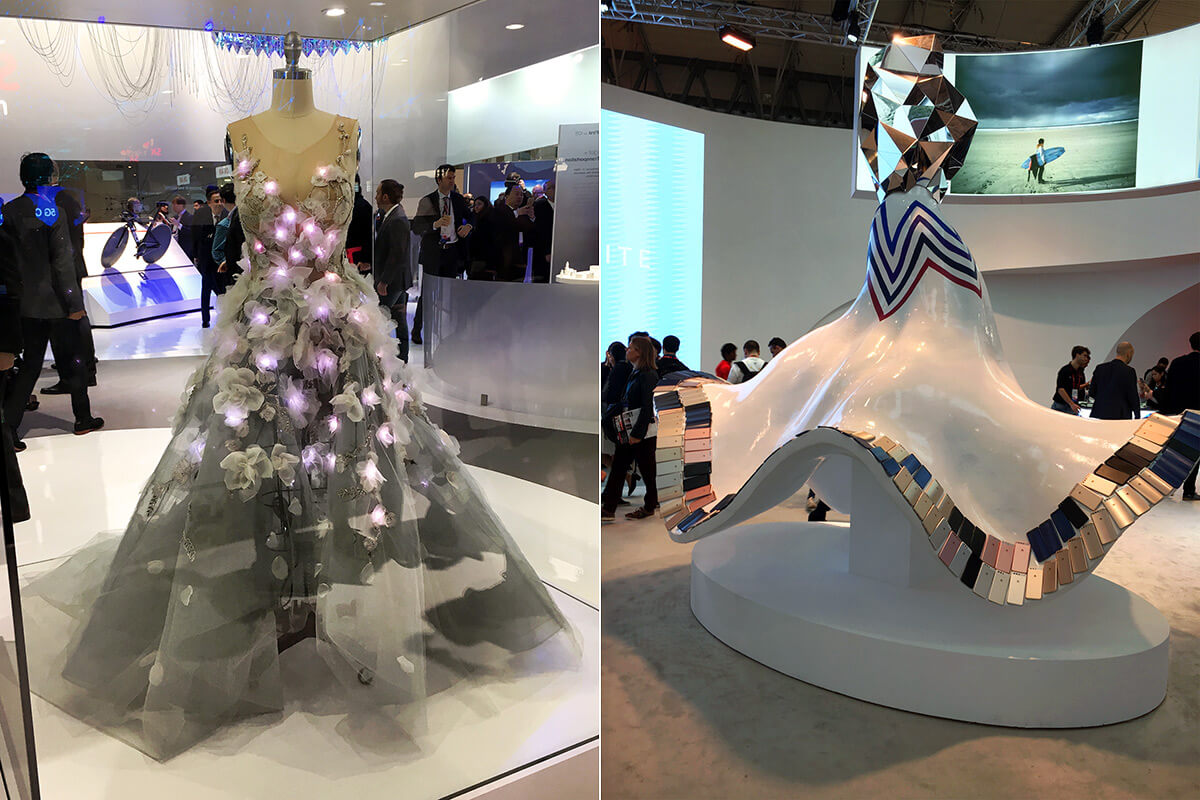 AI
Much bandied about for the last 18 months I think we can confidently say, it's finally here. According to one of the speakers at Mobile World Congress 2017, it's predicted that in 10 years' time there will be more robots than humans. It's an astonishing thought – and one that's hard to grasp from where we are now, but perhaps less so having seen the power of robotics and IoT in so many different guises and on so many stands at MWC. There were some great examples of how the technology is advancing at pace – I really enjoyed interacting with Pepper the Brightstar robot, for example. Pepper has been programmed to understand and respond to some levels of human emotion, allowing her to engage with by-passers with a real sense of human interaction.
I was surprised by how much the small touches – such as her tipping back to look up at me and make eye contact – very quickly made me feel like we were actually holding a conversation, rather than a master and servant response. There's some work to be done in terms of getting the rest of our infrastructure up to speed. I noticed some of the robots I met were struggling to run effectively using the conference's shared Wi-Fi connection, but from everything I've seen and heard, I'm pretty confident that 5G will address issues of connectivity, helping to speed the advance of AI over the next few years.
Smart technology
Already very much part of our lives (hello Alexa!), smart technology was highly present at MWC2017, with Smart homes, Smart cities, smart offices, smart you name it and sophisticated virtual reality making an appearance at many stands and demonstrating real commercial application. Again, there's work still to be done. Some VR examples provide an exciting glimpse of the future world we may live in, but others are still a little stuck in 'clever gimmick' territory.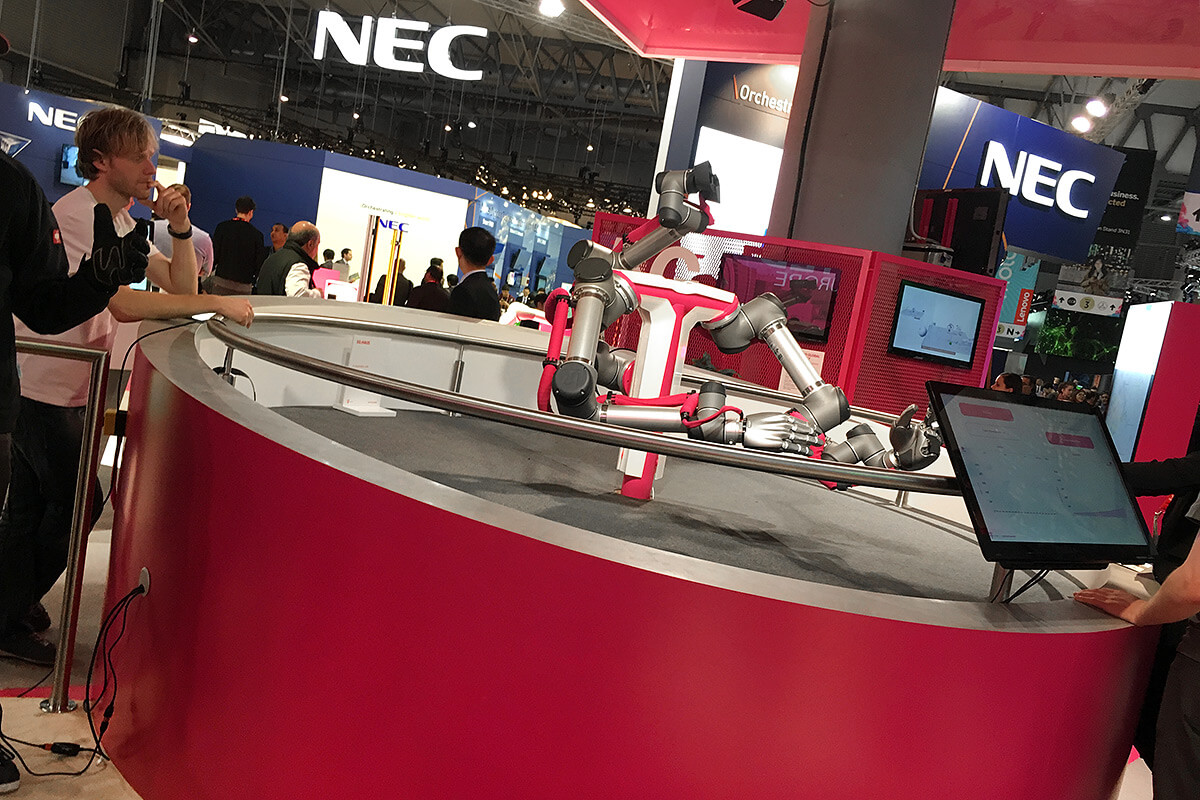 There's much to be considered as the world continues to change at pace and we hand over more and more of our lives to automation, AI and IoT – only today I read an article predicting the first 5 jobs that will be lost to robots – but no matter what you think, it's most definitely well on its way. I think the opportunity we have now is the ability to tap into and harness the tools that can enable positive change, while remaining selective about the human creativity we want to retain. Maybe I WILL disconnect FitBit just for one night…