Bringing the benefits of BT's cutting-edge industrial innovation to life through an immersive customer experience.
Challenge
At Adastral Park, BT's innovation hub, BT brings together some of the greatest minds to address and resolve complex business challenges. More than that, they seek to realise the art of the possible, with innovation that drives successful outcomes and enables new ways of working. Within the Park, BT's Customer Experience Showcase (CEC) uses practical demos and industry-specific rooms to evidence how BT can transform businesses through digital innovation, inspiring new projects and accelerating sales. Preferred BT partner, JPC, was commissioned to redesign the Digital Manufacturing Showcase which didn't fully reflect BT's aspiration, thought leadership and innovative approach.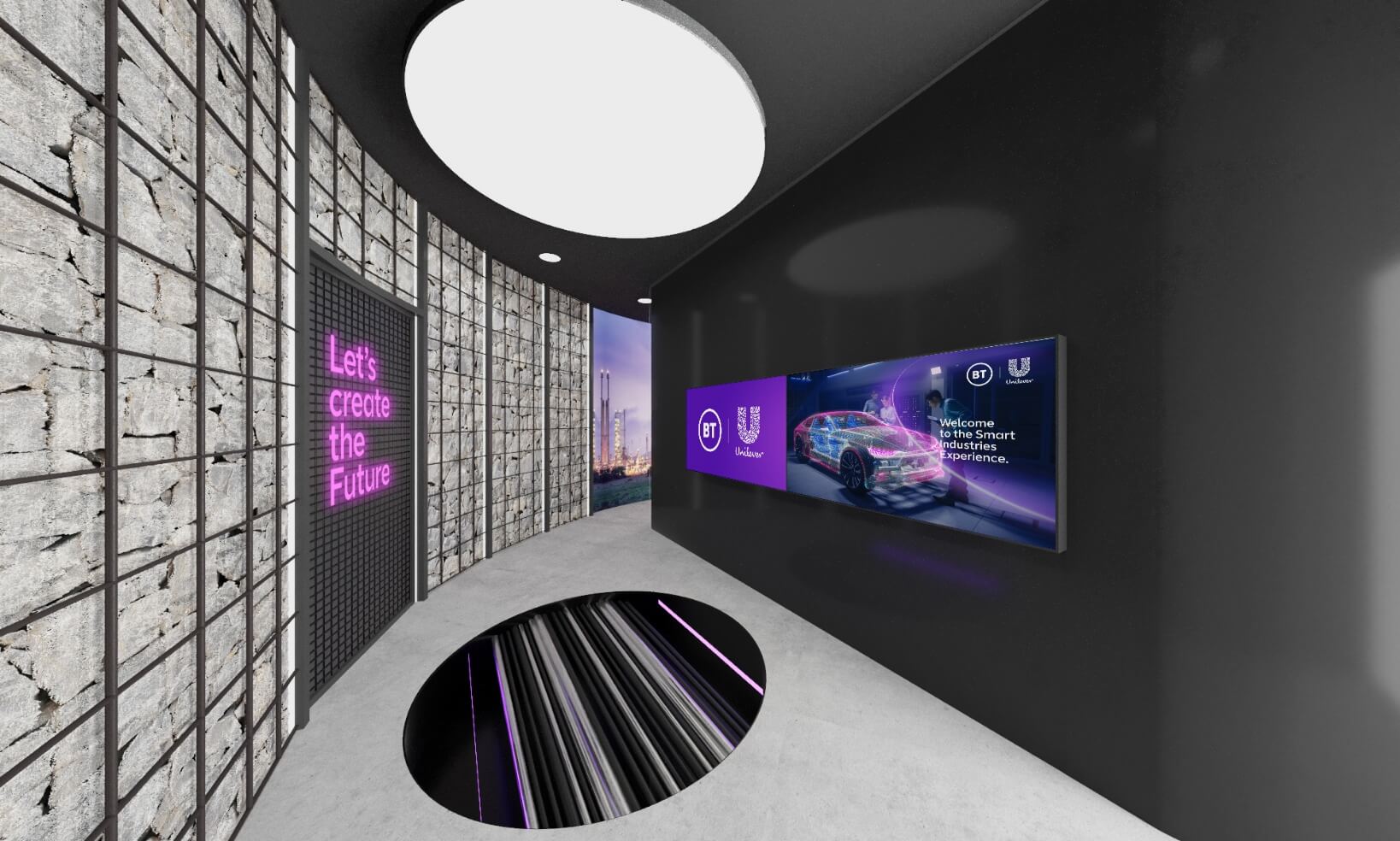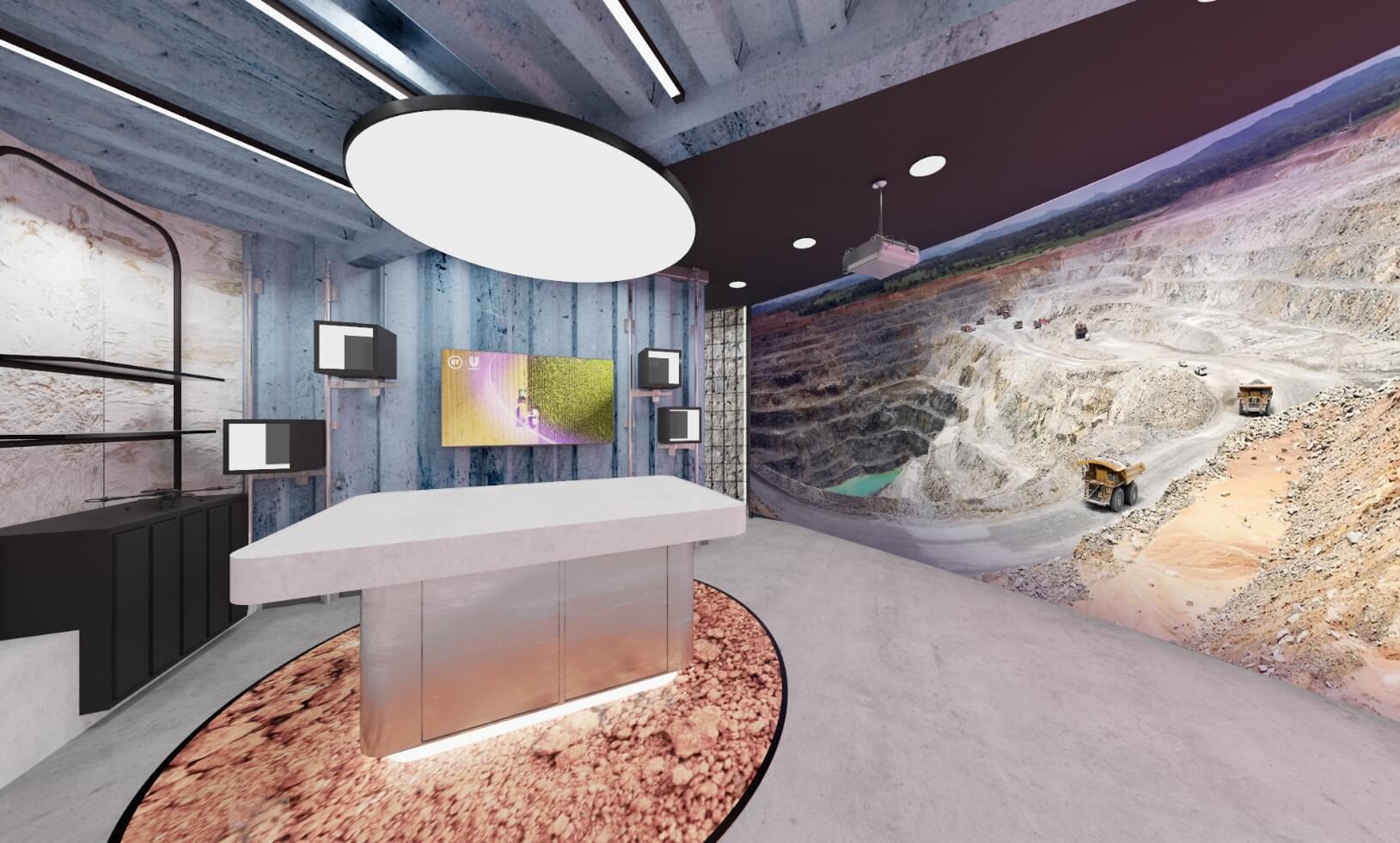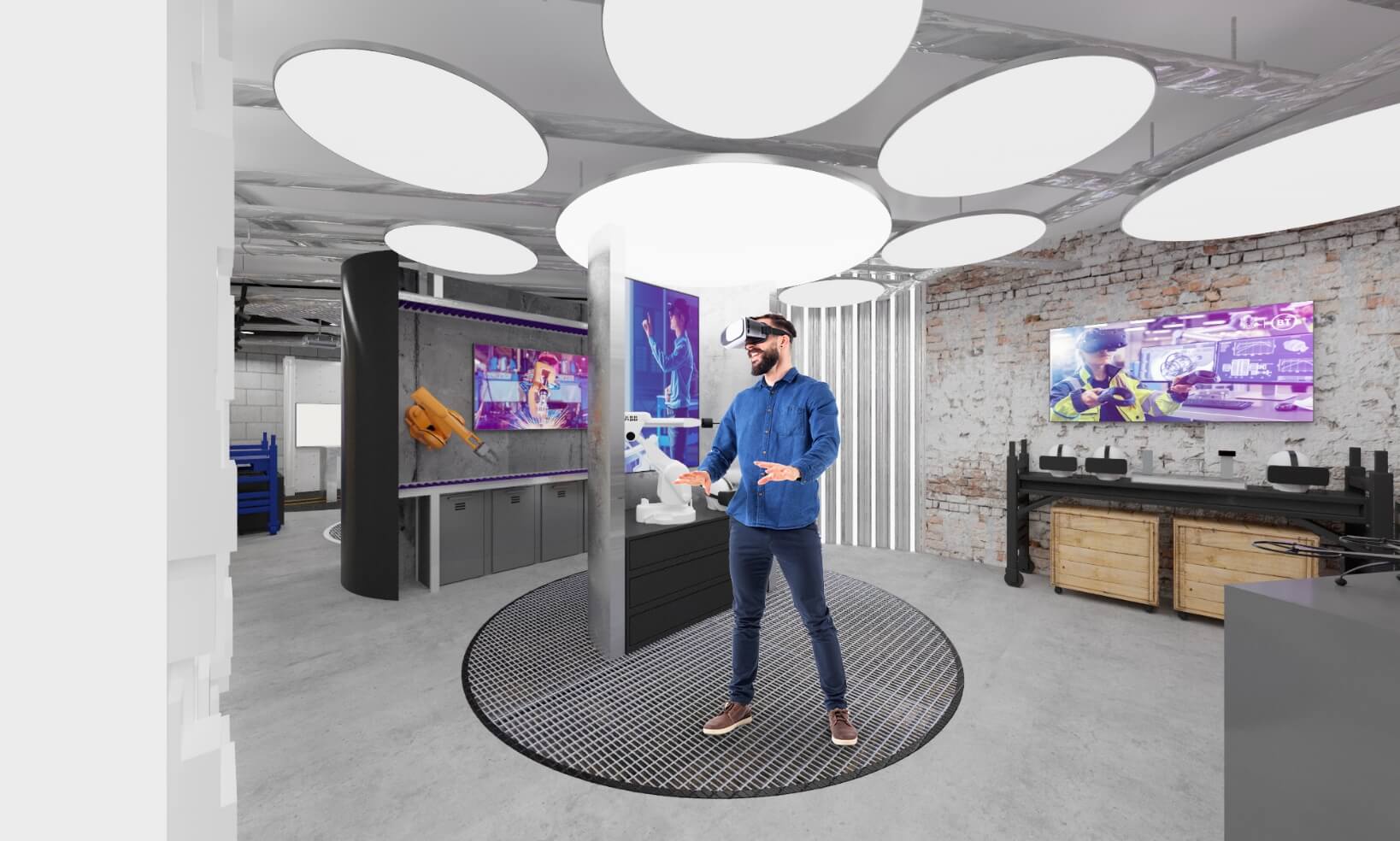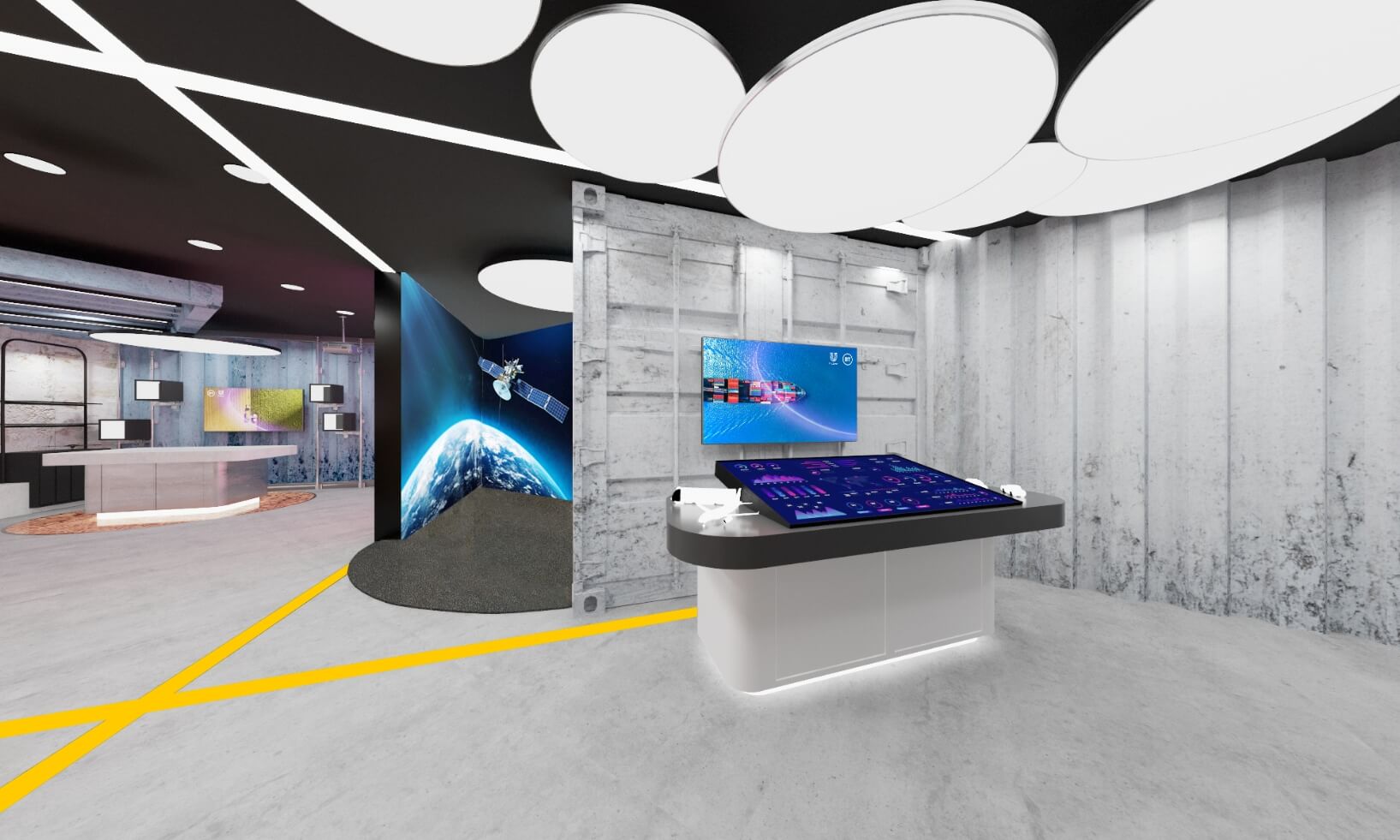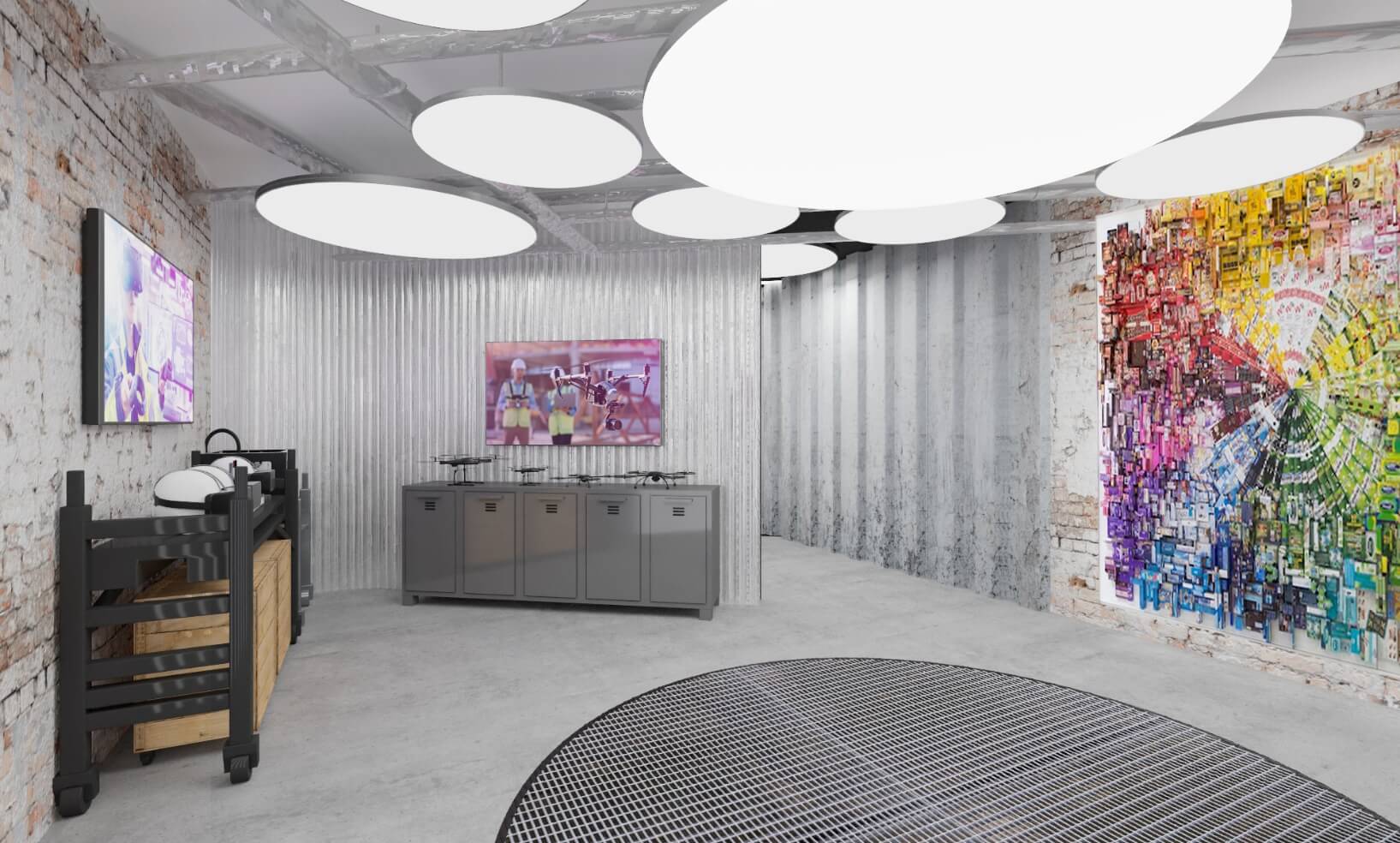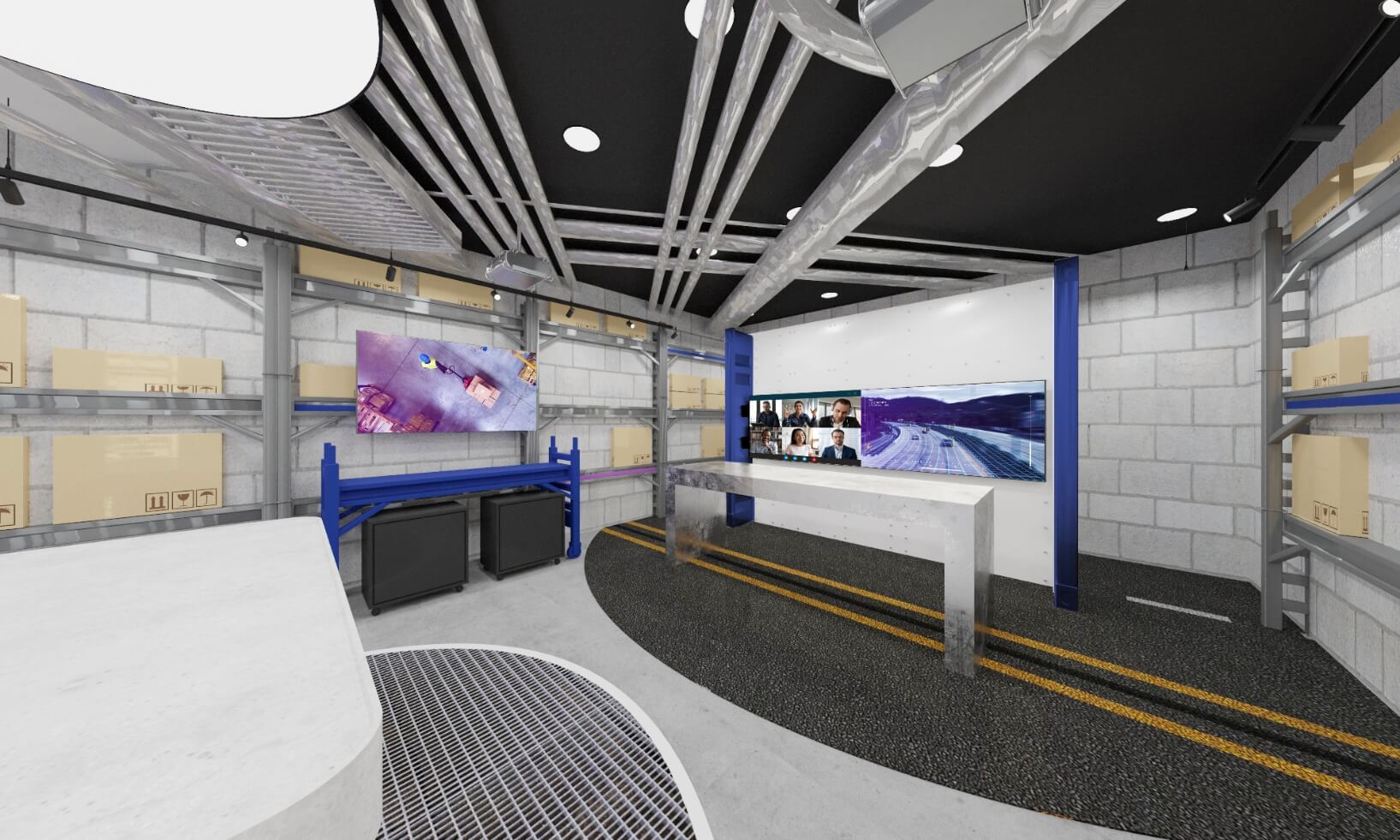 Solution
The JPC team won the project due to our demonstrable ability to transform a challenging, long and narrow space into an innovative connected customer experience. Mirroring the key stages of a typical manufacturing journey, we optimised the available space for multiple physical and digital demos, creating an innovative, future-facing environment with a clear customer journey throughout. Incorporating some 50-plus interactive technology demonstrations from BT and their network of partners into an immersive environment, the team vividly brought BT's key business benefits and end-to-end solutions to life for resource, manufacturing and distribution customers. From the date of commissioning we had twelve months to conceive and create the overall scheme; design the user journey; develop technical drawings, content specifications, and build documentation; complete the interior specification, build the space and install the AV, in order to launch at the Adastral Robotics Festival.
"Careful attention was given to the customer journey through the showcase, making it as intuitive, intriguing and exciting as possible."
Jemma Clark, JPC Client Director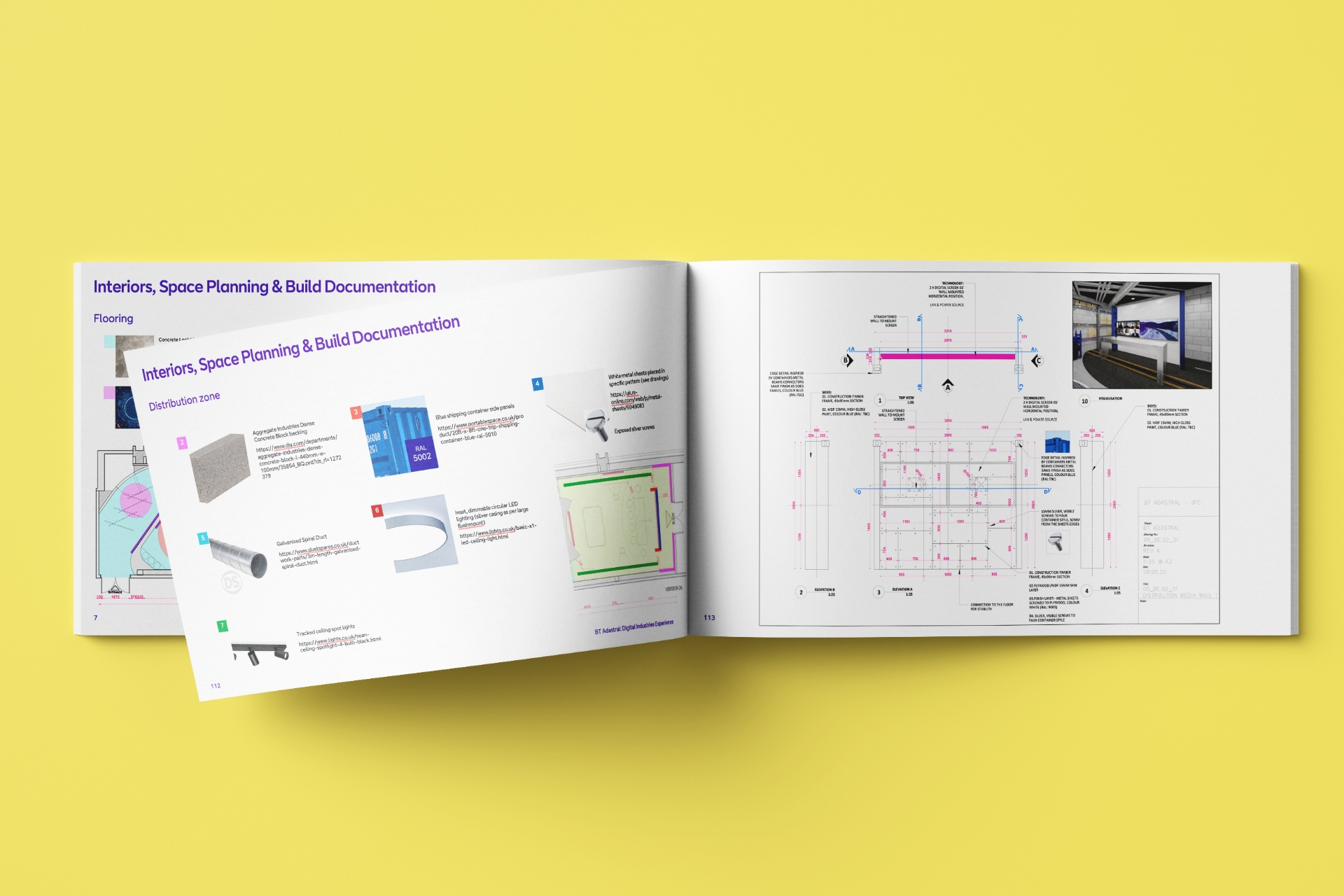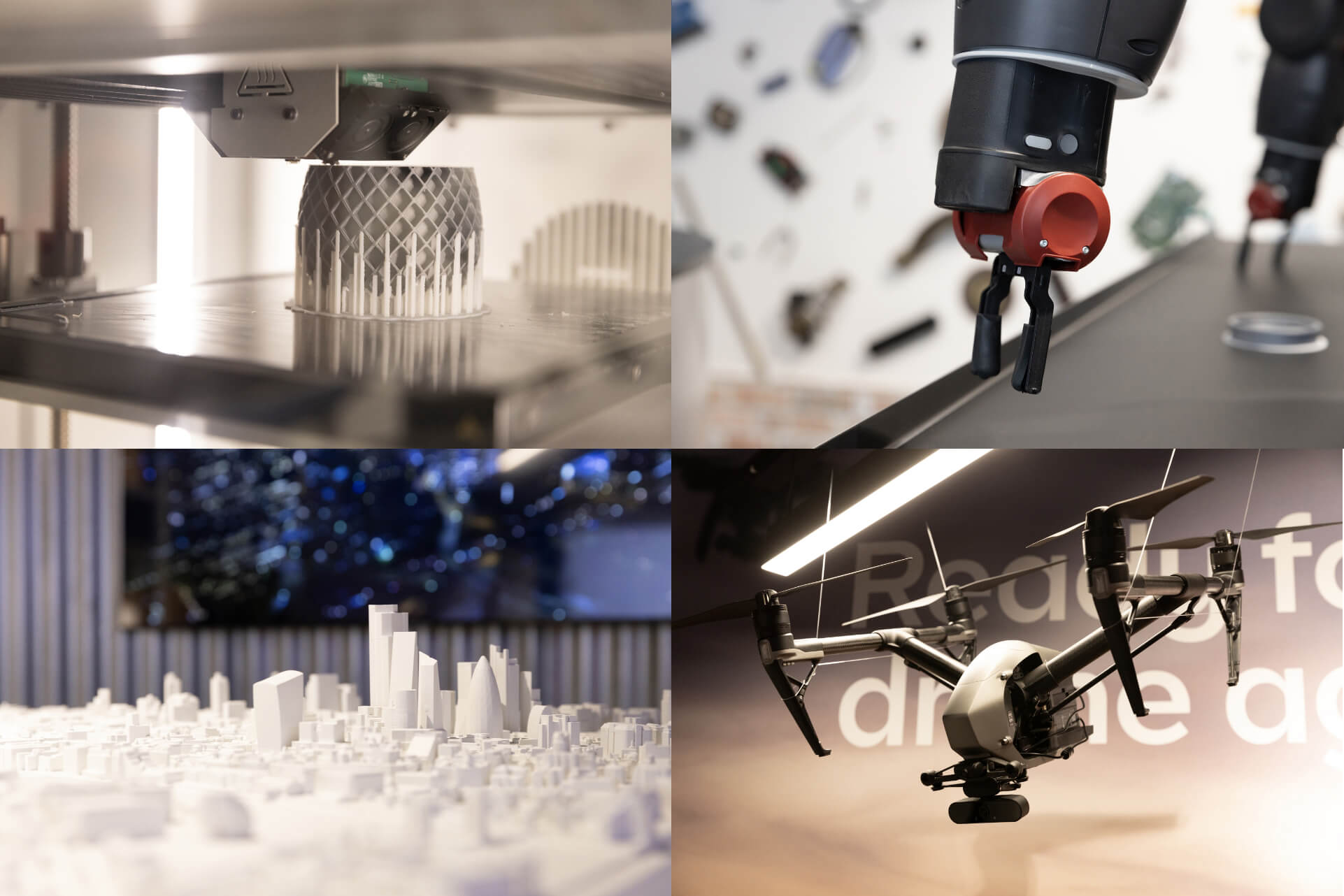 JPC designed an intuitive flow to the unusual space, creating different zones to ensure a personalised customer journey that reflected the industrial process – across resources, supply chain, manufacturing and distribution.

With creative use of relevant materials, props and techniques, each zone offered a look and feel which uniquely reflected each stage of the manufacturing process. The use of bricks and sand in resources, for example, shipping container-type panels in the supply chain zone, conveyor belts and industrial shelving in manufacturing, and packing boxes in the distribution zone deliver a visceral experience for customers. Supported by digital installations such as touchtables, personalised wall projections, robotics and a full wall covered in industry-related materials such as cogs, circuit boards and wiring, overlaid with AR triggers, visitors are immersed in a fully connected future and motivated to find out more about BT.
"Careful attention was given to the visitor journey through the showcase, making it as intuitive, intriguing and immersive as possible," says Jemma Clark, JPC Client Director. "We ensured all elements worked together creatively and strategically, to directly link the customer journey with the digital manufacturing process, connecting every visitor emotionally and physically, and offering a clear vision of how BT innovations translate into their own world. We also future-proofed the space, making it flexible enough to accommodate changing customer trends."
Outcomes
The Digital Industries showcase clearly sets out the multiple business-critical issues and drivers that impact each stage of the industrial process to evidence BT's deep knowledge of the sector. It enables visitors to visualise and vividly understand how BT's leading-edge technologies can help businesses solve these key challenges and hit their goals.
The showcase includes demos from BT Applied Research and many of BT's partners to show the possibilities for industries to develop safely, securely and sustainably. BT has seen an uptick of interest from manufacturers, as well as companies seeking to place demos in the new showcase. The Digital Industries Innovation Showcase is newly launched, but with significant global sales revenue and pipeline business directly linked to similar BT showcase experiences, BT aims to reach an uplift in pipeline conversion in excess of 60%.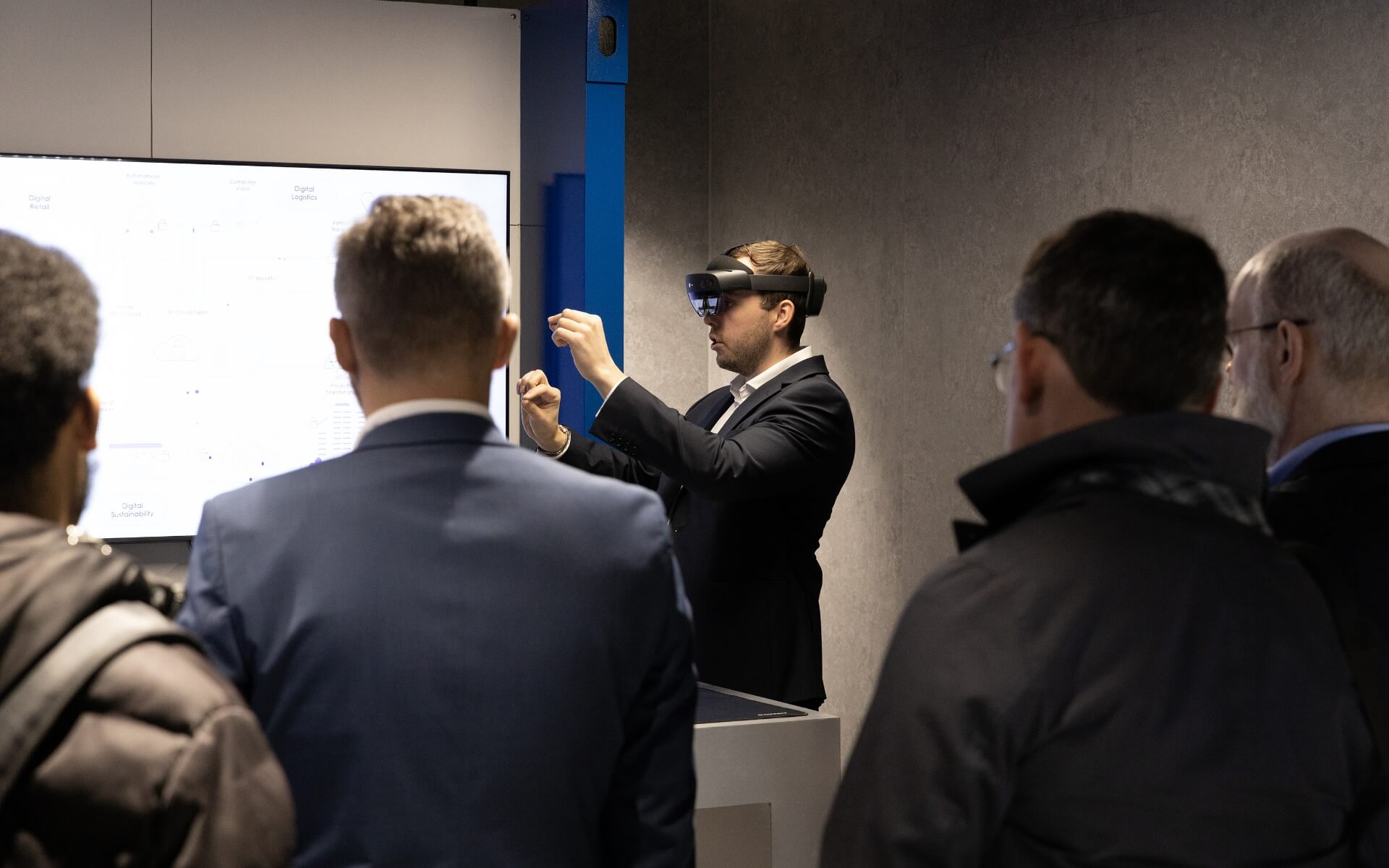 "Built in partnership with JPC, we've been working with them for over a year on this build. They've been great fun to work with, very pragmatic in their approach and really willing to listen to our ideas and concepts… highly recommend them as a company to work with and full of really nice, innovative ideas."
Mike Williams, Innovation and Downstreaming Research and Innovation Manager, BT Research and Global Development