Setting an exciting new benchmark for JMA's global trade show presence.
Challenge
The GSMA Mobile World Congress (MWC23 Barcelona) is the world's largest exhibition for the telecoms industry. It's also the biggest event on the calendar for US company, JMA Wireless, a tech-co on a mission to enable faster, more reliable and more secure networks for consumers and businesses alike.
With an exciting, rapidly evolving solutions portfolio, they needed a powerful, creative strategy to help them stand out amongst a sea of competitors and ensure visitors left the show with JMA firmly in mind. Of course for us, simply standing out wasn't enough. Visitors with big demands on their time and plenty of other distractions had to be quickly immersed in JMA's capabilities and the benefits they can help deliver.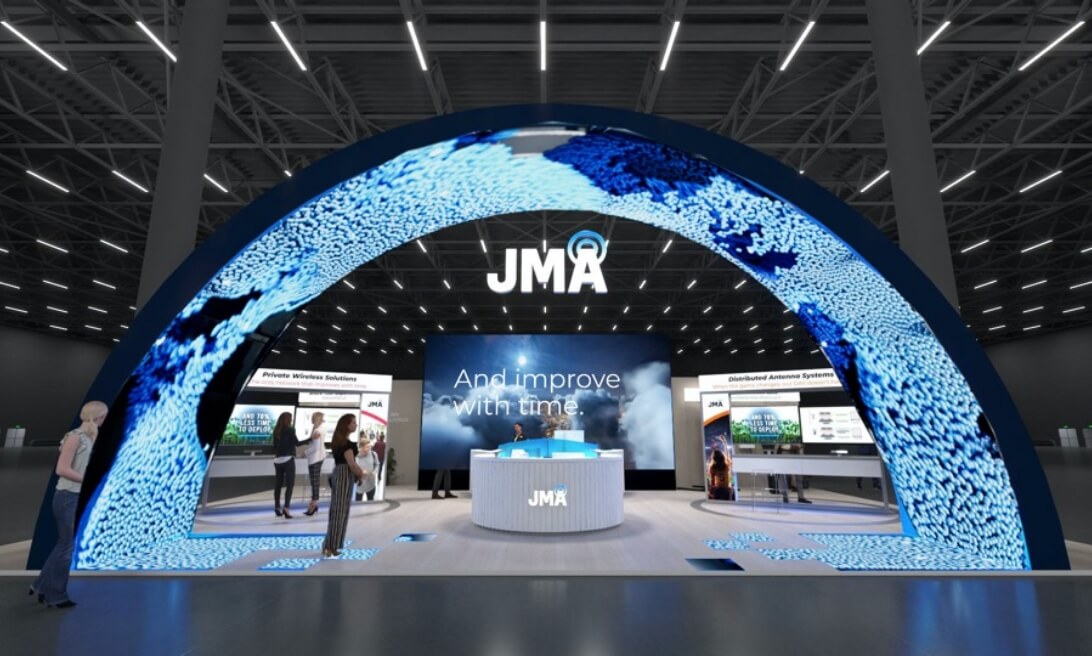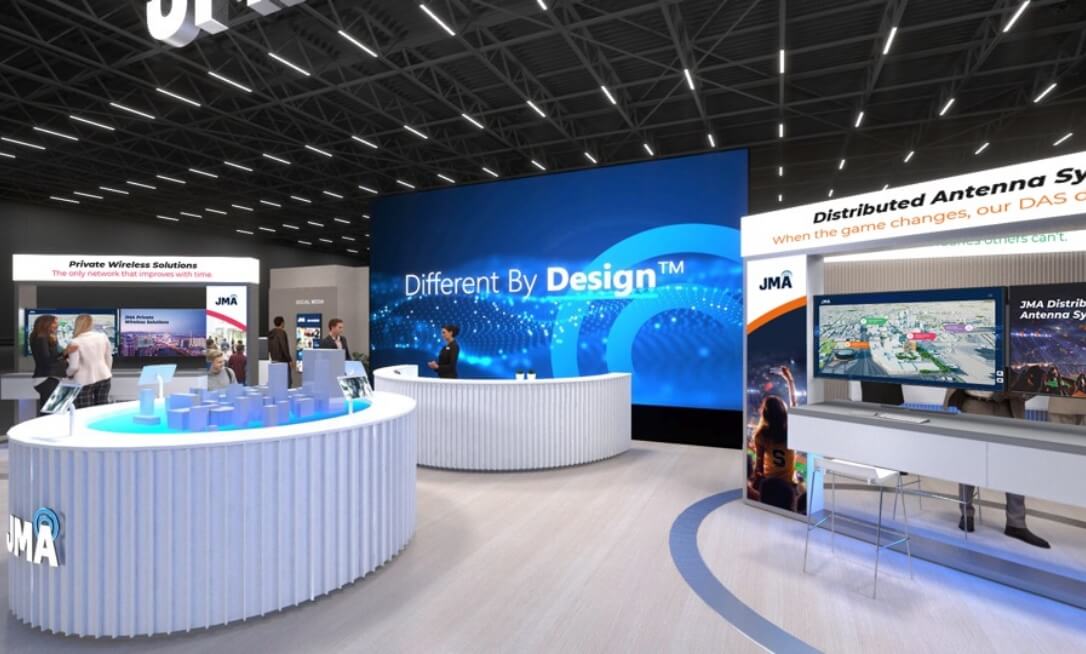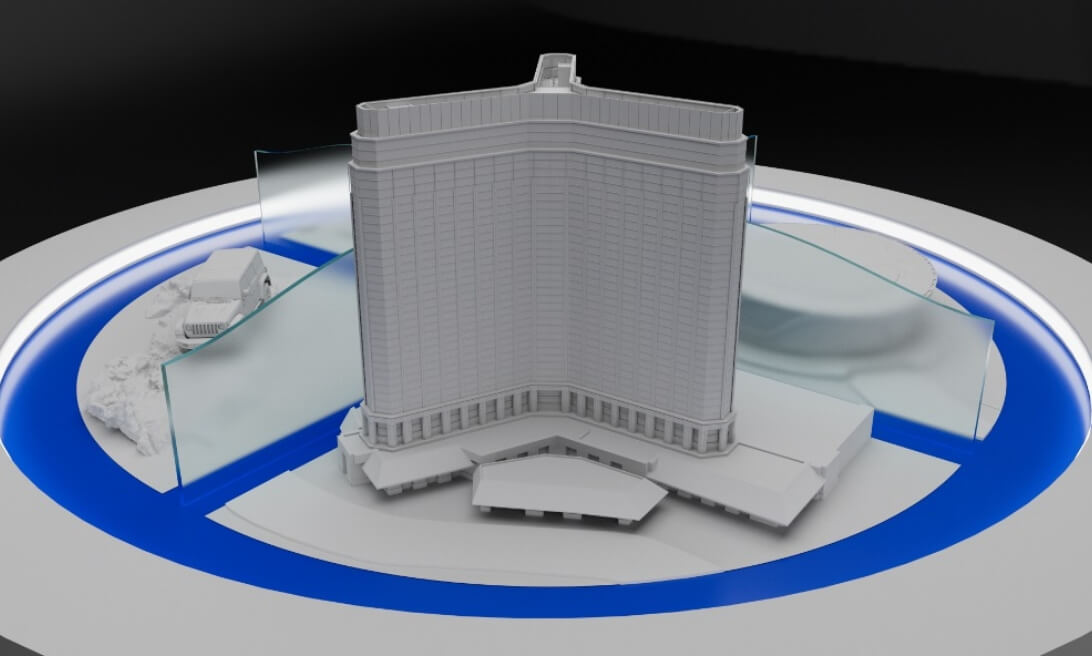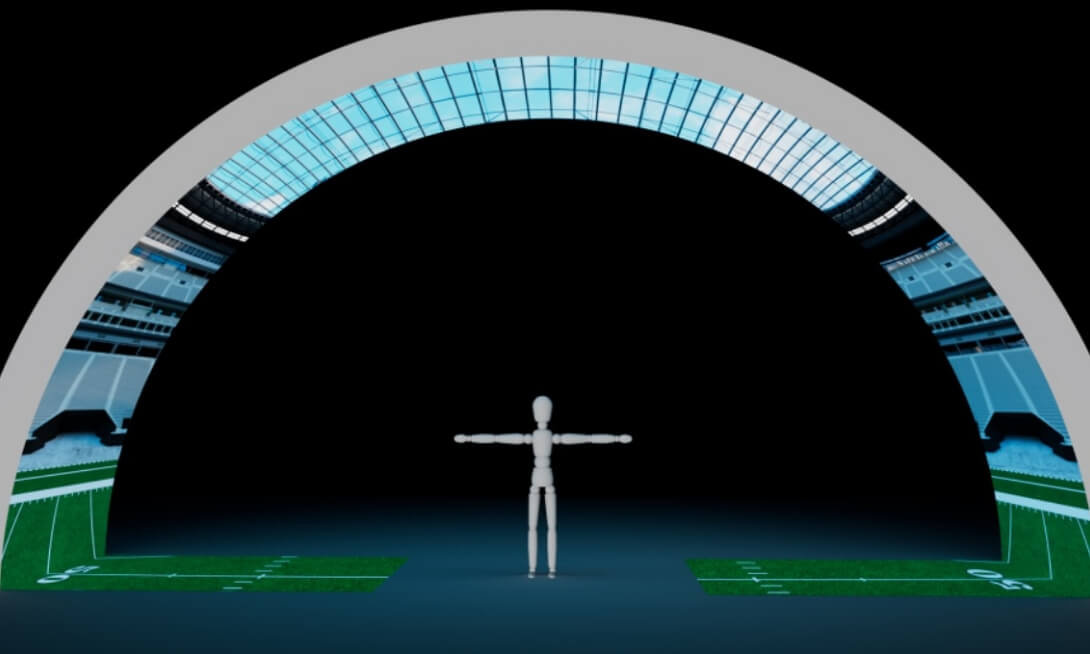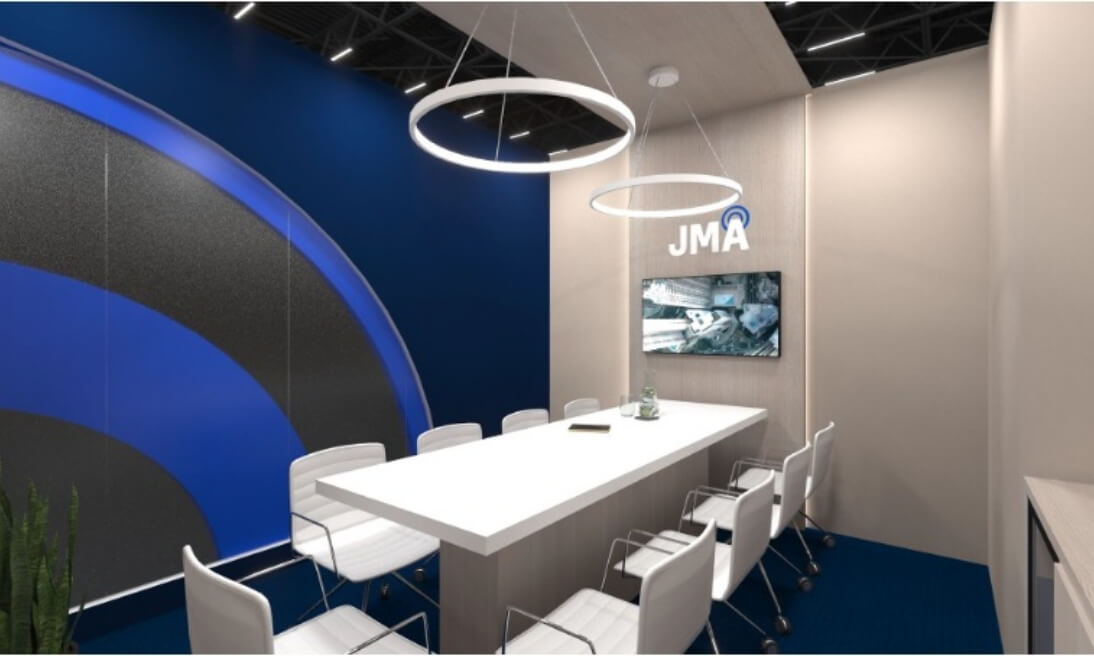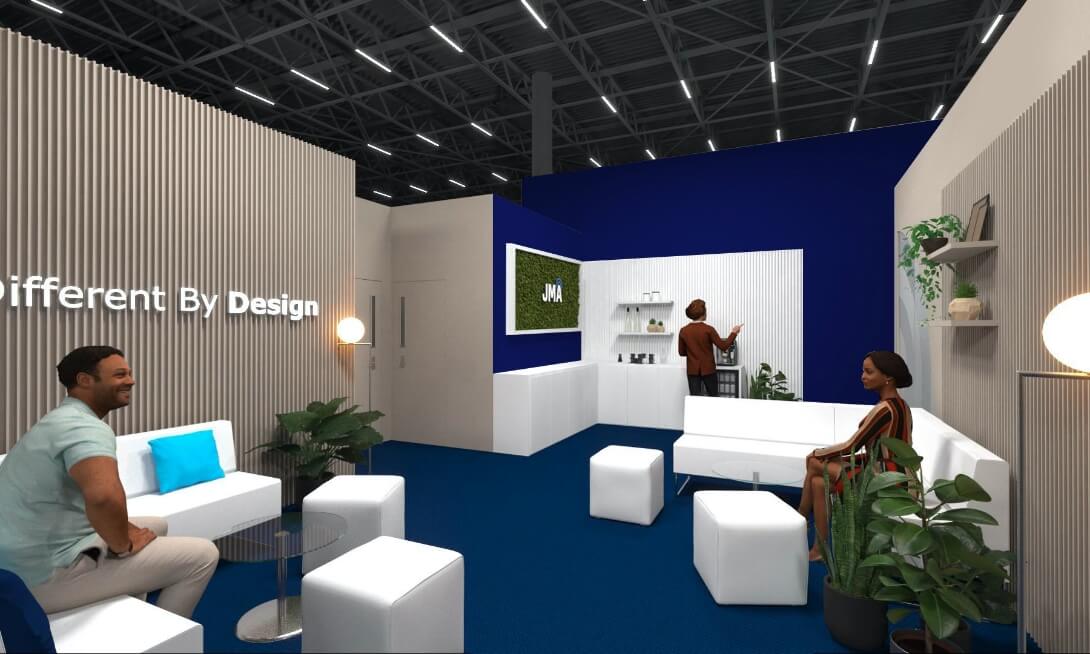 Solution
As a trusted long-term partner to JMA, we know them pretty much inside out. So, leveraging our global tech experience and recent transformational projects for JMA at MWC Las Vegas and their brand refresh, we met up in Barcelona to reimagine the art of the possible.
We knew to stand out, we needed something big – creating a unique user experience that would not only draw potential customers onto the stand, but also keep them there. To make this vision a reality we set to work with JMA to conceive and shape every step of the customer experience. From the high impact immersive 16 metre arch that enticed visitors to step into a stunning 3D universe, appearing to wrap all around them while visually reinforcing JMA's 'Different By Design' proposition. To the sub-proposition snapshots revealed via four highly engaging use cases—each neatly aligned to the content attendees would later view on the central AR app.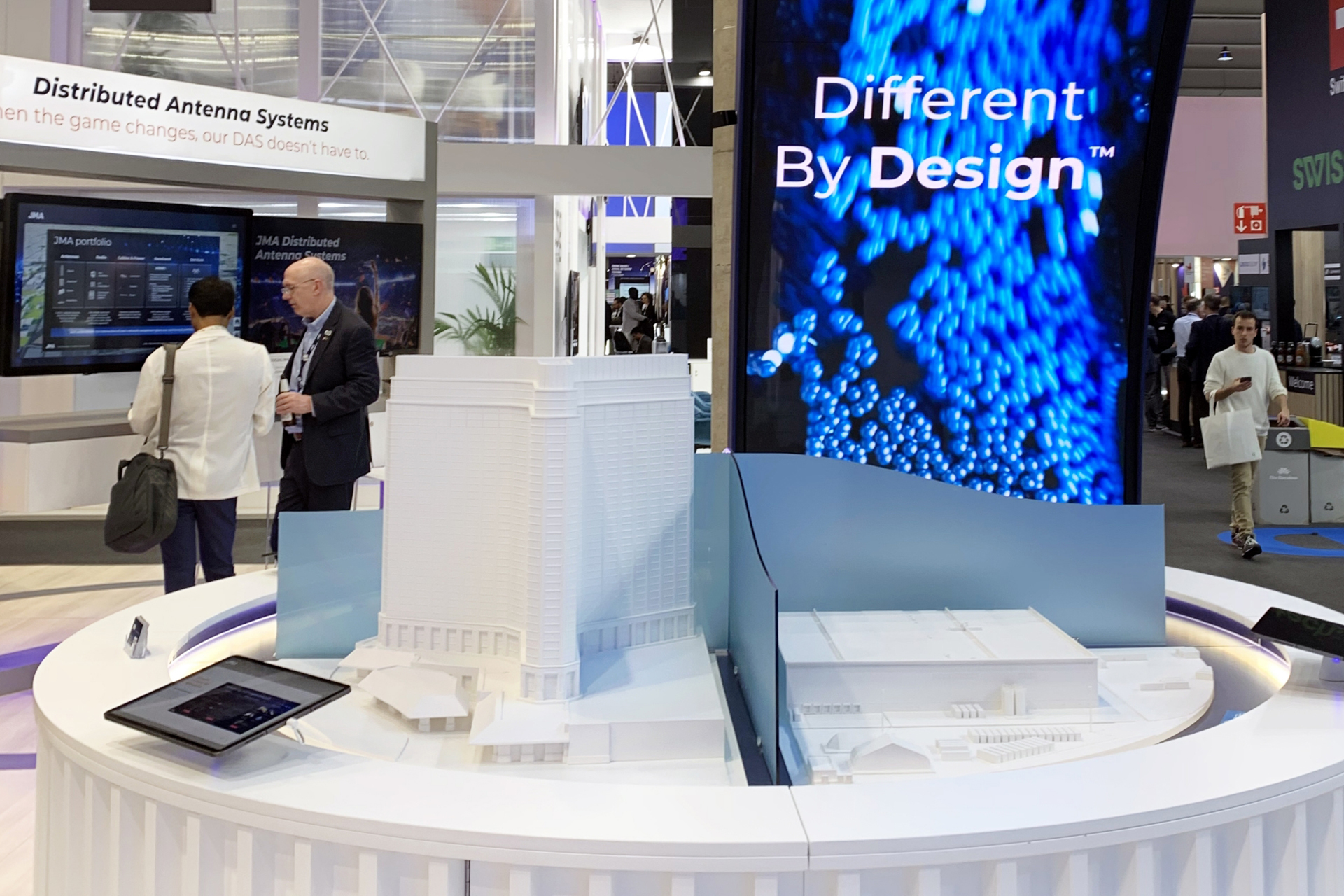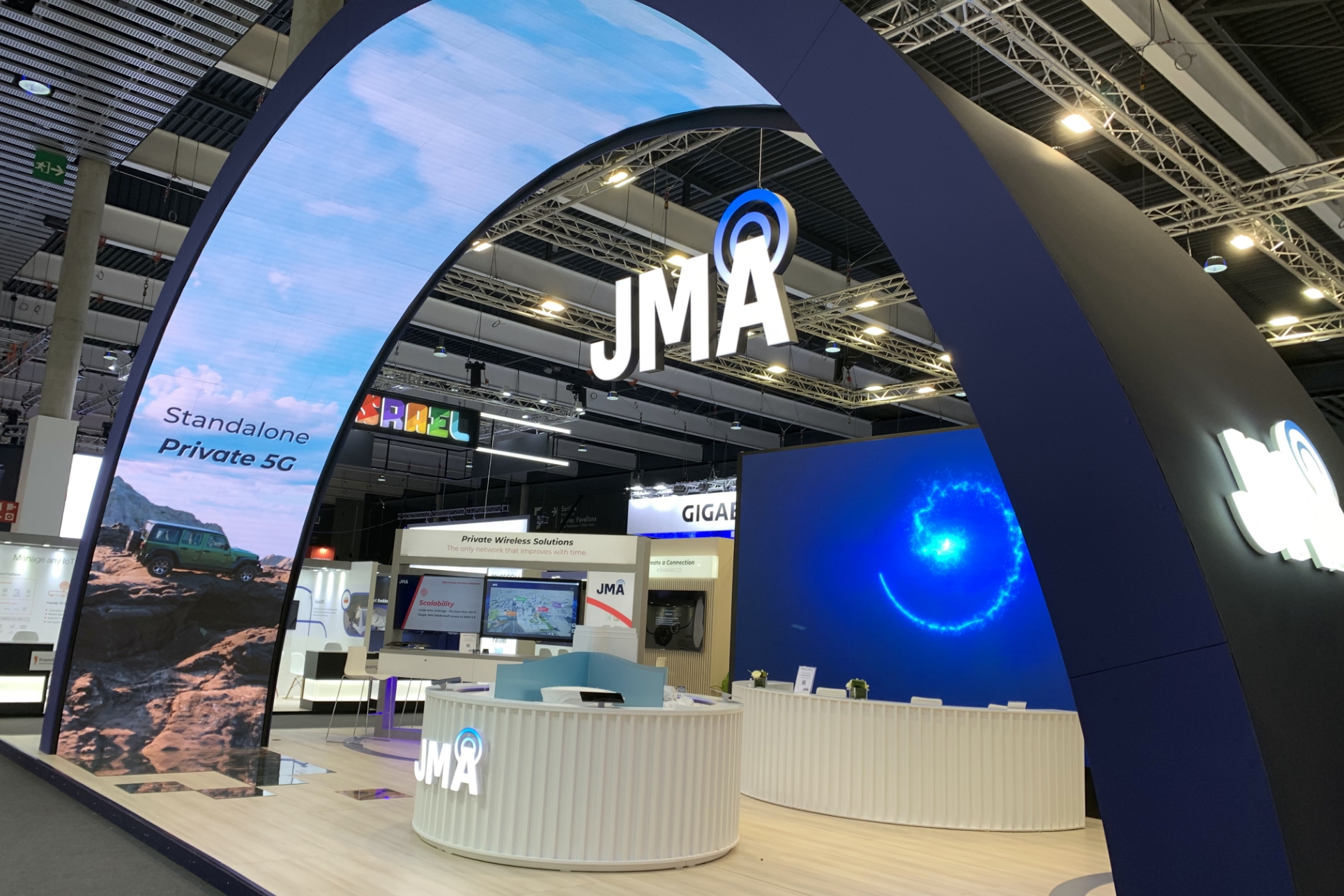 Immersive demonstrations such as an interactive table housing four striking 3D-printed models then invited delegates to dive deeper into the use cases via augmented reality on dedicated iPads. This immediately brought the models to life, creating a vivid, immersive AR experience that enabled visitors to learn more about key solution areas via 3D fly-throughs, technical infrastructures and detailed explanatory animations.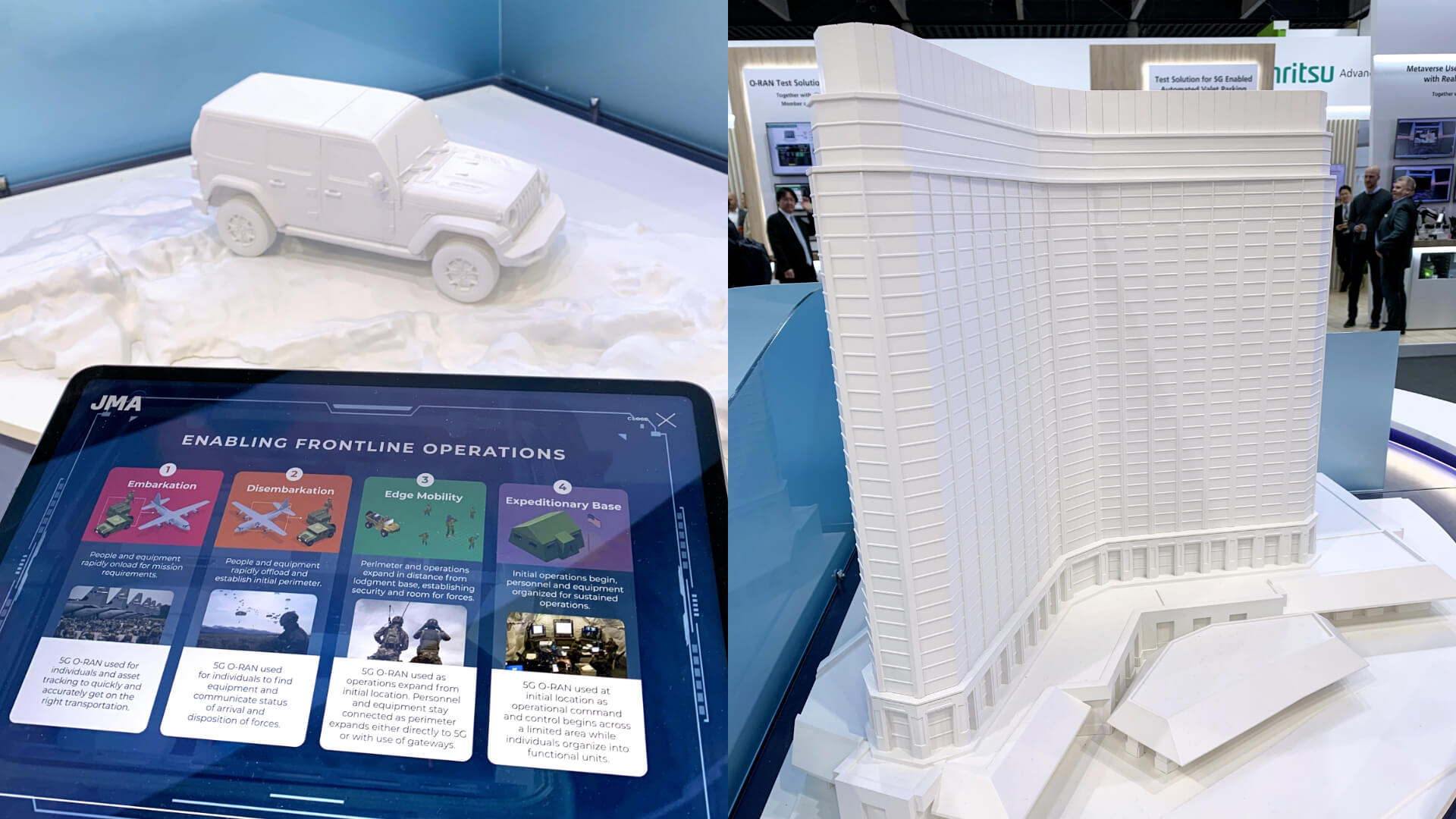 Additional demo pods on the stand presented further 3D experiences within an interactive, touch-driven platform, giving visitors the chance to discover more about JMA and their technology at their own pace. While digital fly throughs across Las Vegas from hotels, to military airbases, macro towers and a sports stadium – each supported by hotspots for deeper dive exploration – brought to life the sheer scale of JMA's impact for customers and the wider communities and end users they serve.
Finally, a huge four meter LED video array acted as a powerful entrance to the dedicated private meeting spaces. Helping to humanise and simplify JMA's solutions by putting the end customer front and centre. This neatly aligned with the graphics that we created throughout the stand to deliver a cutting-edge, immersive and fully joined up experience and customer journey that both engaged and educated.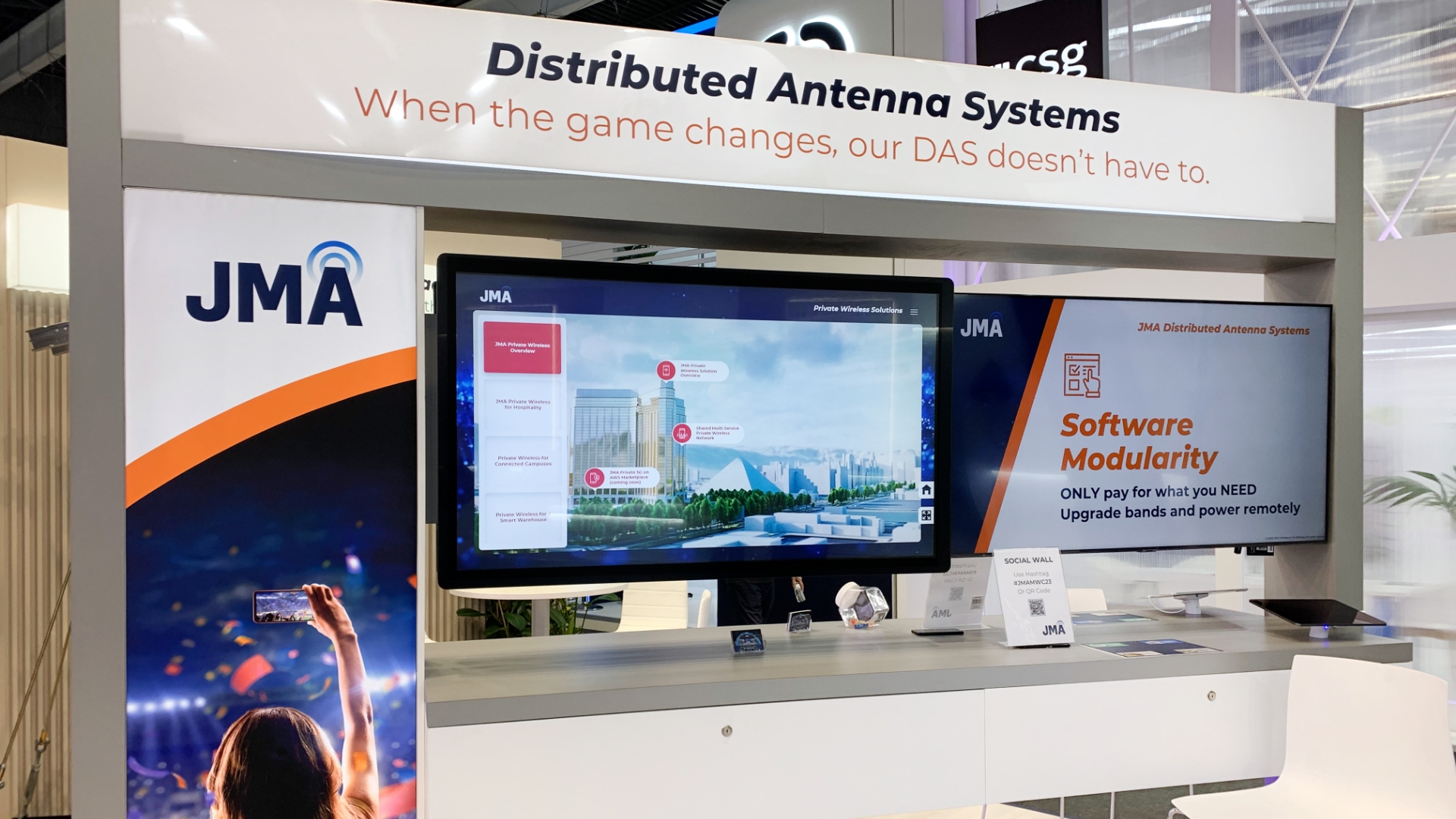 Outcomes
MWC23 was visited by 88,500 in-person attendees from 202 countries and 2,400 journalists and industry analysts. And the stand proved a genuine attention-grabber, wowing visitors, as well as the entire JMA team, with the CEO stating it 'set a new benchmark for the company's trade show presence'.
As well as attracting lots of visitors, and driving important executive engagement, event passers-by were also captivated by its mesmerising video arch, with the MWC organisers themselves using the stand as a backdrop for part of their show filming. Ultimately JMA's creative and strategic presence at MWC23 has played a key role in putting them firmly on the global telco map.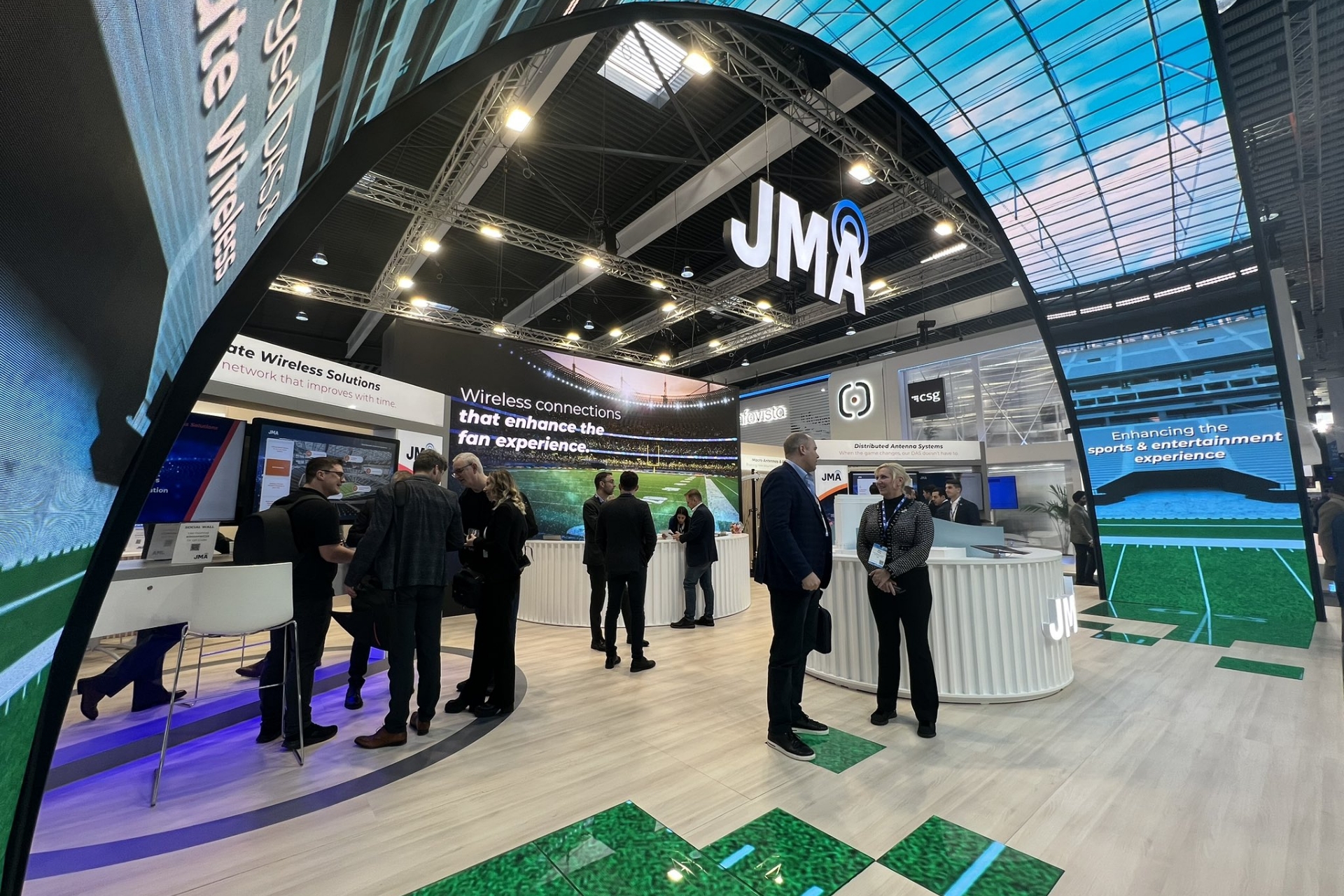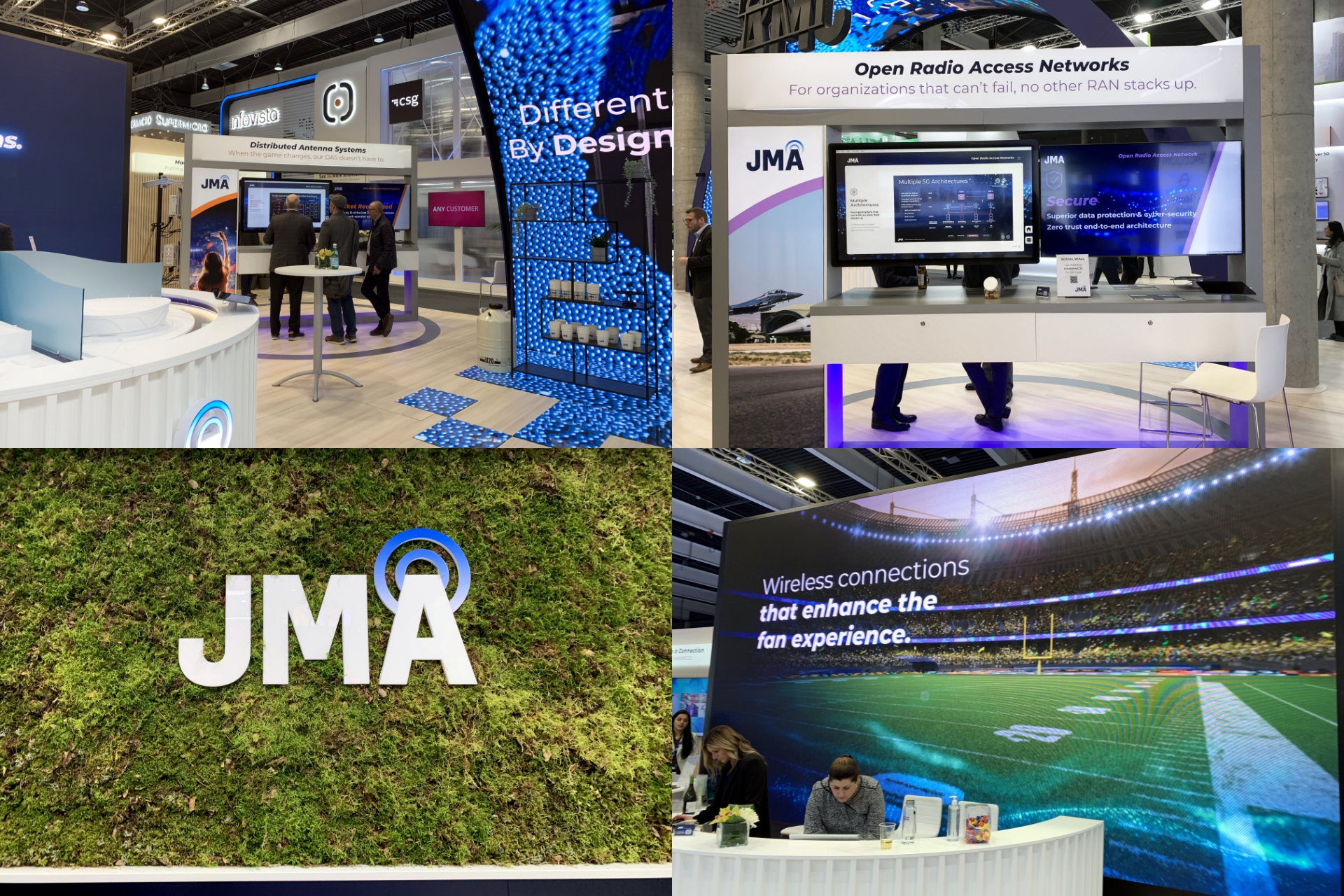 "Huge THANK YOU!! You guys are the most amazing team and have NEVER let me down. And that's a hard job!!! I am so happy to be working with you all. Never want it to end… I cannot say enough!"
Diana Krupa
SVP of Marketing, JMA Wireless