Bjork Digital – An Immersive Journey Through Her Mind
If you've ever wanted to get closer to Bjork, then Bjork Digital at Somerset House gives you the perfect opportunity. Although having visited it last week, I'd warn you that even her biggest fan might feel it's a little too close for comfort as you're rolled around the inside of her mouth during an immersive VR display… and that wasn't even the strangest bit.
Calling the exhibition Bjork Digital had set up our expectations for the event. You can't help but imagine an Icelandic smorgasbord of cutting edge technological experiences, but sadly on arrival are greeted by 4 pop videos, the first in a room with 2 cinema screens, the remainder utilising VR headsets.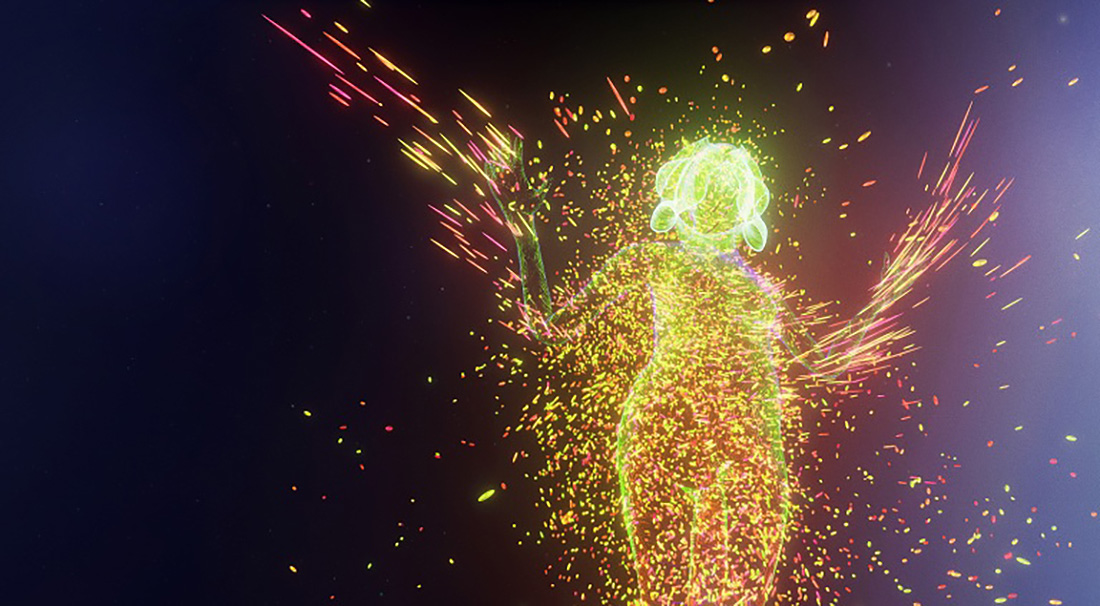 Not that pop videos are anything to be sniffed at of course. Having grown up through the video era, we know just how astonishing and innovative they can be. However you could pick out almost any other Bjork video from the last 20 years, and they would be more interesting than the ones on show here.
While it was enlightening to see, and think about, what can now be done with VR, the current clunky state of the technology presents a barrier to the audience from really connecting with the exhibition. In a world where you can watch 4K youtube, epic fail videos or [thankfully as a parent] non-stop 1080p Peppa Pig cartoons on Netflix, the murky low resolution of a VR headset prevent you from truly letting yourself escape into the experience. It seems to me that you could be watching a crisp HD episode of Gardeners World on your phone on your way to the exhibition, and somehow have a more immersive experience…
So perhaps it's just the technology that's letting Bjork down. Frankly, she's always seemed like a woman from another time, and she's definitely come to the VR party a few years too early.
Despite its potential, I even found the initial dual screen piece a little tiresome. Given that you needed to turn a good 120 degrees just to see if you were missing anything behind you, I couldn't help thinking we all looked like a crowd at Wimbledon following a ball from left to right. Although any match at Wimbledon would have contained more drama than this particular video, and certainly less of the song, which was by no means a Bjork classic.
I guess you know that something is wrong in a digital exhibition when you start thinking about the swivel stools you are sitting on. You are seated on stools for 2 of the 4 pieces, and it is really quite good fun to spin yourself around while checking out the full 360 experience. I couldn't help but notice that these very low tech yet perfectly made bar stools were as integral to the experience as the incredibly cumbersome headsets and headphones.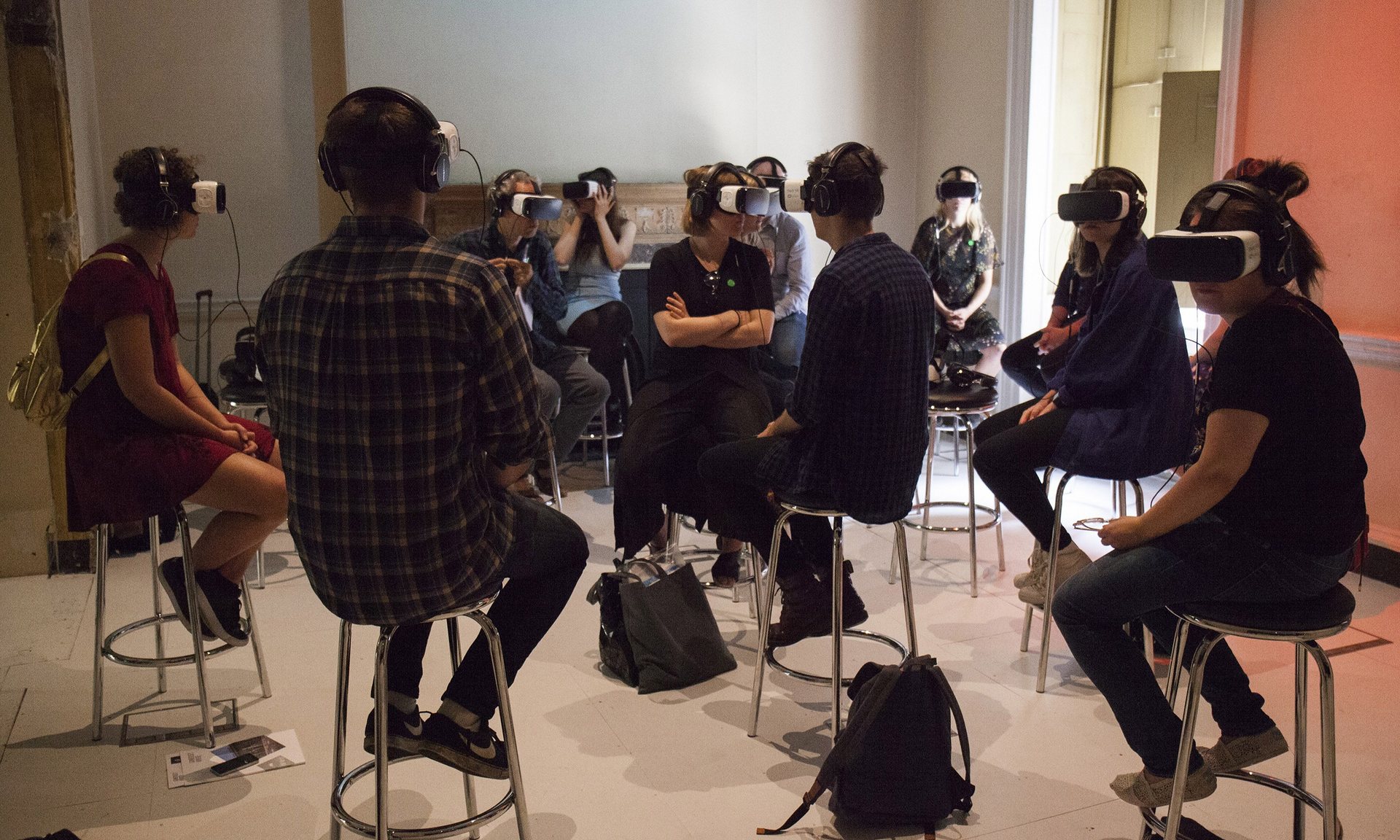 Now, you might be wondering what could be stranger than being rinsed around the mouth of Bjork as I mentioned at the start… Well, that came in the last piece where you get up close and personal, with an aggressive glowing computer generated mutant Bjork. She really does get in your face. And your face really does, get in… well you get the idea.
Although it had the feeling of being something you might be able to buy in the Star Wars cantina on Mos Eisly, it's another shame that the graphics also looked like they were from a galaxy far far away.
I found it strange to build your entire show around one rather imperfect piece of technology. As creatives we were eager to see what could be achieved when someone as imaginative as Bjork is let loose with a digital sandbox, but unfortunately there just wasn't enough here to play with. I arrived hoping to get a glimpse of the future but by the time I left, I was past caring.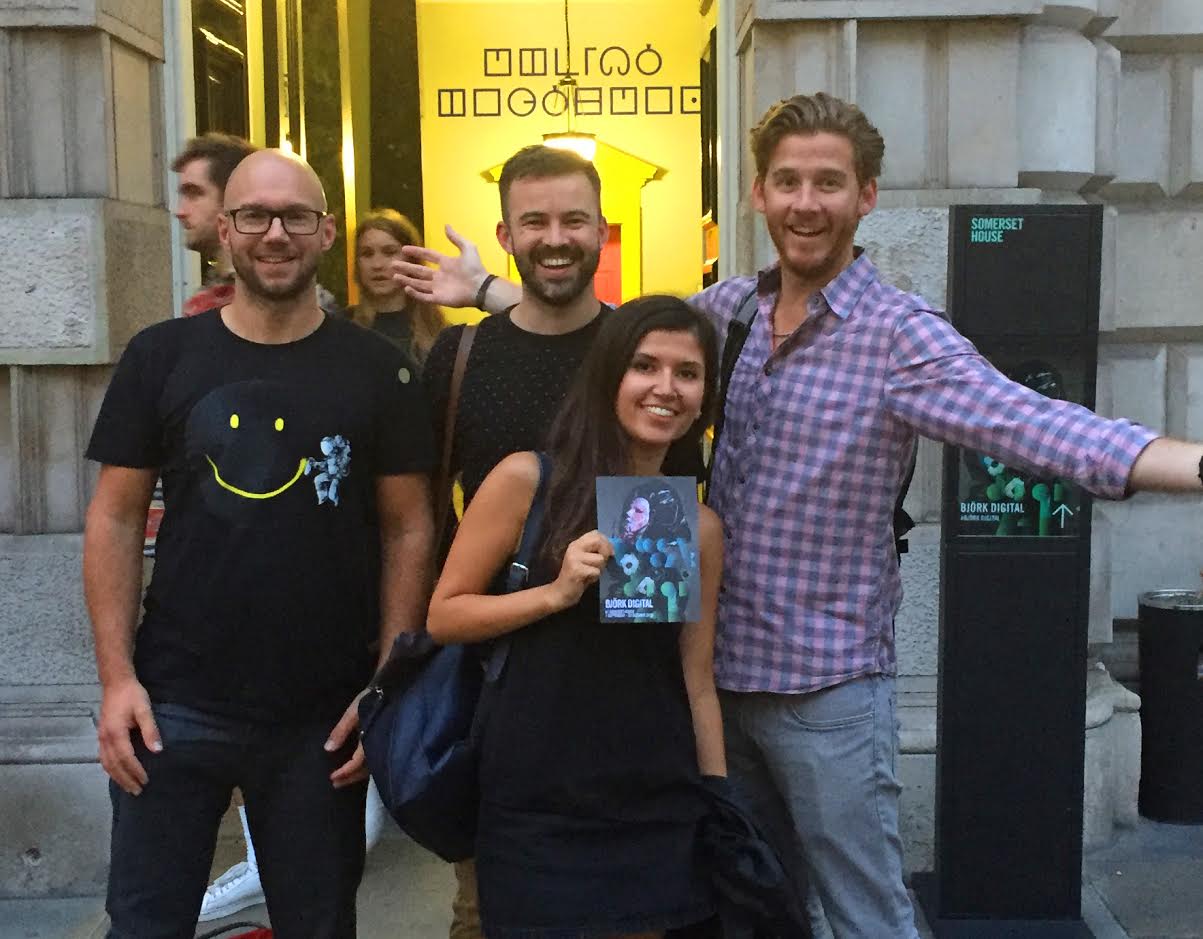 Image Credits: Santiago Felipe/Getty Images, Rewind VR